The Best Ergonomic Office Chairs The Help With Back Pain
Hours of Research Condensed Into One Place, For Your Health!
Extra Neck & Head Support

118-Degree Full Tilt Recline

Adjustable Height
Breathable Backrest
Some users report that the chair's arm-rest are a bit wobbly.

Others reported that material of these armrests can make your elbows itchy.
The minimal aesthetic also serves as a breathable design.
Economically Ergonomic
Some sitters report that the mesh back pad sags and lacks the ergonomic support it appears to have at first glance.
Heavy duty ergonomic office chair that has a 300 lbs. Weight capacity. It's thick cushion ensures you'll be comfortable sitting for extended periods of time.
Best Bang For Your Buck In Features
Some sitters complain that the armrest is a bit small for a Large & Tall category office chair.

Back seat pad does not have a tilt-lock when reclined.
A gaming chair for large and tall that has all the features such as 85° – 155° Tilt locking and 4D armrest. casters (soft-glide wheels) are great for both rug and hard floor.
Durable And Feature Rich
This chair is not the most breathable gaming chair despite the two open back slots. The heavy duty materials used may cause some sitting occupants to sweat.
Not Very Breathable
What sets this chair apart from the competition is the 3D Intelligent Suspension Back design.
Level A Green Rate Green Tag
Some sitters have reported the chair's seat cushion is too firm and is uncomfortable to use after long periods of sitting.
No 3D Armrests
Looks unique, has a evil villain type of vibe. Design is modern and powerful.
This chair is said to have an awful smell  on arrival that can lingers for the couple days on after.
Steelcase has created the Natural Glide System, which is a proprietary technology that keeps your body aligned comfortably, no matter the recline.
Built Smart & Built to Last
Some sitters under 5,4″ ft.  Report the chair does not low enough for the floor to sit comfortably with the desk.

Another common complaint is that the chair's seat pad is on the firmer side.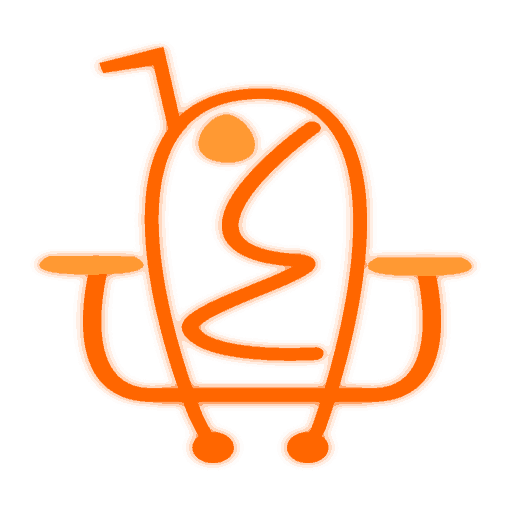 Claude
ChairPickr | "Writer"
Hello, My name is Claude and I enjoy sitting comfortable. Research into what separates the good from the bad, in the matter of chairs started when I made a new years resolution to have better posture.
You clicked here to find that first-rate chair, why not stay and learn some self care?
Affiliate Disclaimer
ChairPickr is a participant in the Amazon Services LLC Associates Program, an affiliate advertising program designed to provide a means for sites to earn advertising fees by advertising and linking to Amazon.com. Some links on chairpickr are affiliate links, meaning at no additional cost to you, We will earn a commission if you click through and make a purchase.