How To Pick The Best Ergonomic Office Chair For Your New Workstation?
Complementing the workspace setting with office furniture that is both ergonomic and economic is no simple task. Here is how to pick the best ergonomic office chair.
What activities will you do while seated?
How to pick the best office ergonomic chair? Before you even think about finding that perfect chair, consider what activities will be done using this dream seat?
After narrowing down how the chair will be used, finding the important features that cater your personal likings will take much less time.
Here are a few questions I ask myself to help narrow down your selection.
Ergonomic Office Chair Budget
| Price Tier | Budget | $ | $$ | $$$ |
| --- | --- | --- | --- | --- |
| Price In USD | Less Than $250 | $250 - $500 | $500 - $750 | Over $750 |
There are great chairs at every price tier, but the more you spend, the higher quality, the office chair.
From my research, I feel that the sweet spot is between $250 – $500 dollars. Anything less than $150 is a poor investment in your health, and you will probably have to replace it in a couple of years.
Office chairs are around $250 or higher, last longer than five years and have better warranties than budget chairs. Splurging on an office chair may save money.
Read up on the brand before you buy their chair!
Watch out For Knock Off Brands! If you are purchasing an office online, I suggest using the company's actual website. Amazon prime is convenient for their free two-day shopping, but do your due diligence when buying from a third party.
As gaming chairs rise in popularity, Knock off branded chairs rise too. This trend has bled into ergonomic office chairs in recent years. In rare cases, there have been reports of seats exploding on unbeknownst sitters.
Are there any good ergonomic office chair brands?
I wouldn't judge you for overlooking gaming chairs based on their aesthetic.
But if that part can get overlooked, this style of seat offers ergonomic features not found in your standard office chair at similar price ranges.
The industry continues to make striders for gamers and their sedentary activities. If you're interested, I've rounded up the top gaming chair brands to consider before you pick an ergonomic office chair.
How to find the best ergonomic Office Chair For Your Back?
Adjustability + Durability = Ergonomic Office Chair
For the most pleasant sit possible, here are 9 tips before you pick.
1) Adjustable Armrest
Some people prefer sitting with no armrest. If you do, however enjoy this signature feature look for 3D or 4D armrest.
They offer more customization because they can move in more directions than 2D or fixed arrest.
Also, look to make sure that the armrest is detachable for when you ever want to go arm-less.
2) Easy To Use Lumbar Support
Is a must have, but often overlooked because office chairs usually have basic lumbar support. An adjustable lumbar support system is more ideal because you can adjust it to offer the most comfort.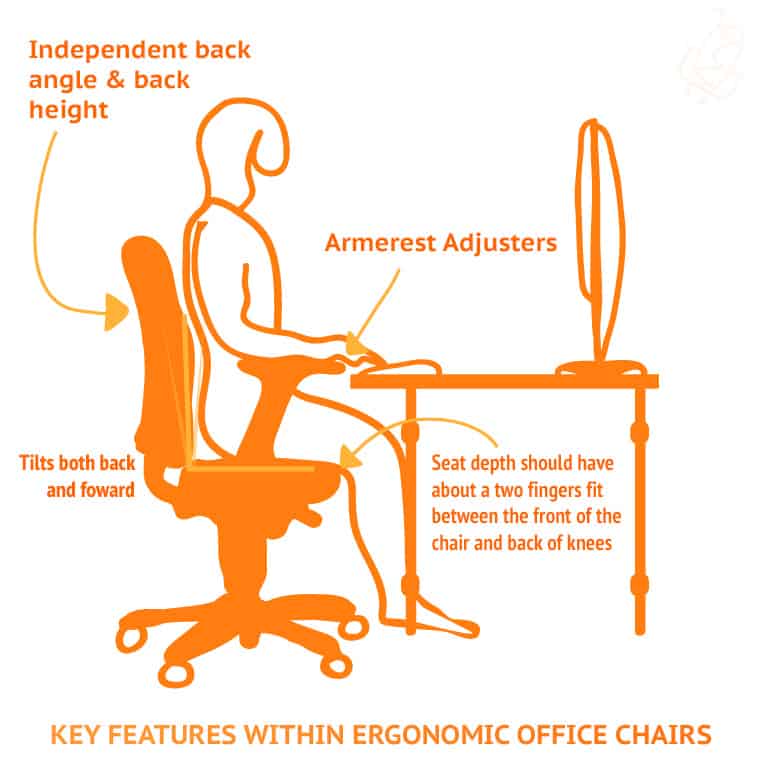 3) Customizable Seat Tilt Control

The controls are usually below or in front of the chair. This feature lets the sitter adjust their seat forward and backward.
Tilt lock enables the sitter to lock the chair in an upright position.
4) Pay Attention To Seat Dimensions
Remember the 90-90-90 Rule, where you have a 90° degree angle at your knees, hips, and arms. This ergonomic posture is usually determined by the chair's seat dimensions.
The seat height from the floor and the armrest are important measurements to know when buying a chair.
The width and depth of the seat pads is a big factor for petite sitters because it makes most chairs for larger people.
5) Mobility Depends On The Type Of Floor

Swivel is a must. Also, make sure the casters (wheels) compliment your floor. Soft casters work best on hard surfaces, such as wood or a plastic chair mat. Hard casters are better on a carpet.
Types Of Office Chair Wheels
Soft Casters, Hard Casters, & Rolling Wheels...But Which Is Best For Me?
Check out the chart below to see which caster is best for your workstation!
What are the most common caster size for office chairs?
Yes, most casters have a stem size of 7/16" x 7/8" inches.
Finding a quality office chair at a posture perfect size can be a challenge for shorter people.
| Office Chair Wheels | Best Use |
| --- | --- |
| Soft Caster | Carpet / Rug |
| Hard Caster | Hardwood Floor |
| Rolling Caster | Hardwood Floor |
Office Chair Durability Factors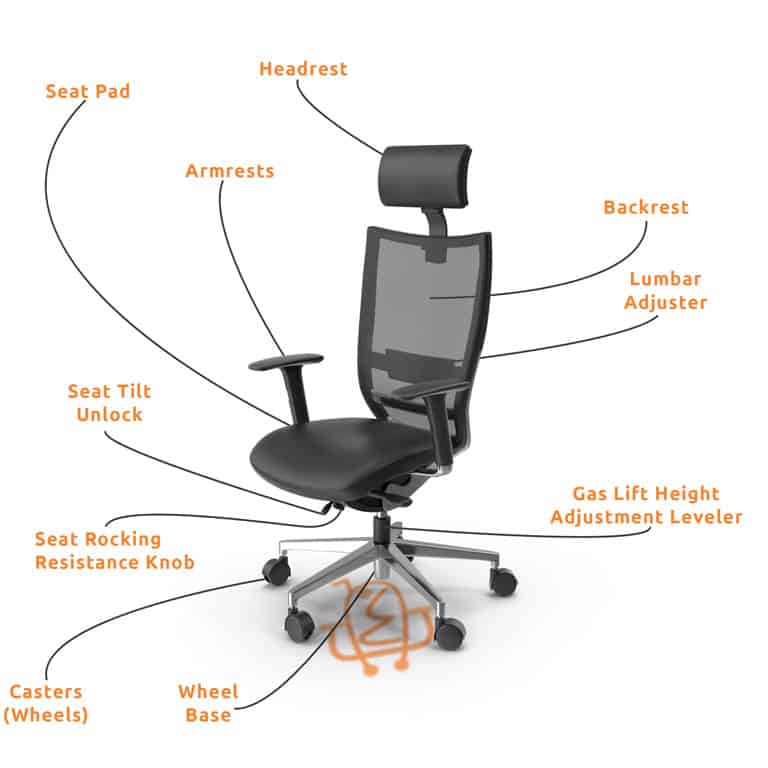 6) Material: Easy To Clean or Breathable?
Sorry leather lovers, but leather office chairs make my back sweat and don't age well. I recommend going with a mesh or fabric upholstery for their breathability.
7) Thick Seat Pads: Soft Cushion or Rigid Plastic?
The seat that hugs your bottom when you sit. Such chairs contour to your back and promote a healthy 'S' curve when sitting in it.
8) Thick Metal Base: Stationary or With Wheels
Most office chairs have a five star base of casters (wheels).. I especially enjoy the Razor scooter soft casters.
9) What is the optimal height chair for me?
Recommended sitting dimensions are even harder to find on the official chair's website. Luckily, I did the research for both of us. Choosing the rite sized chair is important. We wrote
all about office chairs for short sitters
and how the wrong sized chair can actually affect your health.

Chair Height Size Chart
| Optimal Seating Height For | Petite Sitters | Average Sitters | Large & Tall Sitters |
| --- | --- | --- | --- |
| Seated Height | 14.0" to 16.0" inches. | 19.0" to 16.0" inches. | 20" to 28" inches. |
| Seated Width | 15" to 18 inches. | 18" to 20" inches. | 20" inches. plus |
| Seated Debth | 15" to 18" inches. | 18" to 20"inches. | 20 inches. plus |
| Backrest Height | 13.9 to 18.0 inches. | 18.0 to 22.0 inches. | 22.0 inches. plus |
Not what you're looking for? We found the best ergonomic chairs that might better fit your needs. 🠮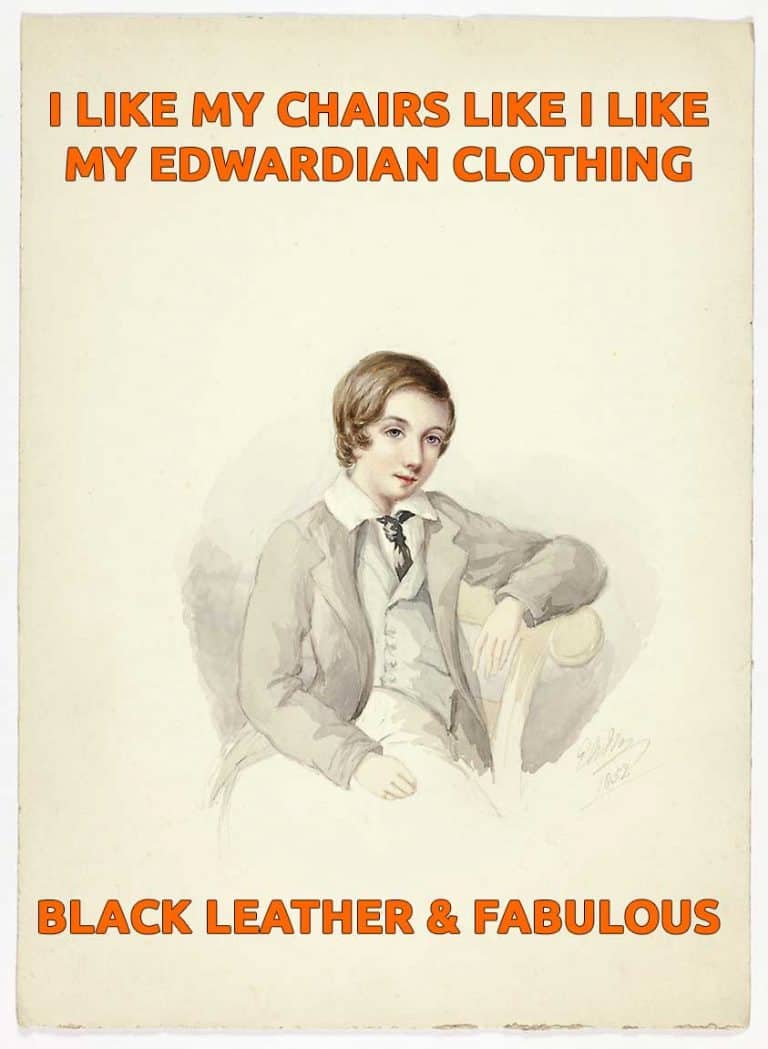 Related Questions
Helpful Info About Ergonomic Office Chairs & Some F.A.Q. Answered
what features should I look for before buying an office chair?
Picking the best office chair is not just good for your back!
We all know first impressions are important. Prospective clients and customers alike will be more likely to give you business when they see that invest in yourself.

Whether it be commercial o the home office, aesthetics of your workspace matters..
A good chair complements the workspace setting that is ergonomic and economic is no simple task to find.
If you want, choose your chair wisely. Before starting any research starts, ask yourself the following questions.
Office Chairs Vs Gaming Chairs
Is there an actual difference between a regular office chair & a gaming chair?
Gaming chairs usually are overall bigger, with a higher backrest than a regular office chair. Brands vehemently marked them with logos and come in a variety of edgy colors.
They often manufacture office chairs in a single design and have modest branding, as well as color choices.
There is more than meets the eye. Here's the full story.
Alternative Office Chair Solutions To Help With Back Pain?
The latest trend among hipsters are Dinosaur Office Chairs due to its surprising amount of ergonomic versatility.
Unconventional alternatives to seated-chairs are on the rise. Here are five options to choose from when the office chair is not cutting it.
Exercise Ball
Ergonomic Standing Stool
Kneeling Chair
Recliner Office Chair With Laptop Stand
Standing Desk
Even with a professional ergonomic chair, your back pain may persist.
SOURCES
Dowse, Mark. "Mesh vs Upholstered Fabric Office Chair | MD Business Interiors Devon." MD Business Interiors Devon, www.mdinteriorsdevon.com/mesh-vs-upholstered-fabric-padded-office-chair/.
https://www.facebook.com/thespruceofficial. "When Should You Replace Your Furniture?" The Spruce, www.thespruce.com/when-to-replace-furniture-4171738.
Warehouse, Office Furniture. "Office Chair: Doctor Explains Ergonomic Chairs." YouTube, www.youtube.com/watch? v=tvn5ubykIPo.

Claude
ChairPickr | "Writer"
Hello, My name is Claude and I enjoy sitting comfortable. Research into what separates the good from the bad in the matter of chairs started when I made a new year's resolution to have better posture.
You clicked here to find that first-rate chair. Why not stay and learn some self care?
Affiliate Disclaimer
ChairPickr is a participant in the Amazon Services LLC Associates Program, an affiliate advertising program designed to provide a means for sites to earn advertising fees by advertising and linking to Amazon.com. Some links on chairpickr are affiliate links, meaning at no additional cost to you. We will earn a commission if you click through and make a purchase.