Why Ergonomic Office Chairs Are So Expensive In 2022? (It's R&D)
Office chairs have a wide range of prices, with the majority being under $100.
Ever wonder why some are so expensive? Ergonomics is just one of many reasons.
Are Office Chairs So Expensive?
Prices in offices chairs depend on a variety of factors, but we can find most under $100. Ever wonder there are office chairs so expensive? Ergonomics is only one of many reasons.
Cost of Research and Development

Durability Has a Fixed Price; You Get What You Pay For!

More Features Will Add Extra Cost.

The Finish You Choose Significantly Affects The Price.
With the modern worker spending on average 8 hours a day (40 hours per week) in a chair, splurging on something you spend 1/3 of your time in is worth the extra money!
Should I Spend Extra For A Quality Office Chair?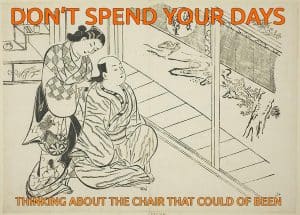 Yes, if you're suffering sedentary aches or spend too much time sitting.
Splurging on something you might spend around 33% of the day is worth the investment.
Not convinced?
We explain the importance of why it is necessary to spend extra on your next office chair.
Research & Development In Ergonomic Office Chairs
An expensive process that only a few companies thoroughly explore.
The resources allocated to designing and creating top tier ergonomic office chairs don't come cheap. Some of the top brands in the workstation swivel chair market spend years and tens of millions of dollars on a single product.
The steelcase leap chair took over 4 years of development, burned through $35 million in R&D, and partook in 11 academic case studies.
Ergonomic research on seating is mostly interested in the bio mechanics of sitting–Things like the positioning and posture of the spine and pelvis. The contraction of the sitter's muscles and their pressure distributions.
Today, research understands that sitting is a dynamic activity that changes from person to person. Studying individuals in their natural work environment has been the best way to gain insight.
Most current studies mainly tackle sedentary sitting and its risk factors.
Unfortunately, the research on sitting with comfort and discomfort isn't well understood. Reason being that most people sit in two common sitting positions.
Erect Posture (Sitting Up Straight)

Forward Leaning Task posture (As If You Were Writing)
The issue with using so few sitting styles is that in actual life we often change positions.
What Is The Future of Ergonomic Office Sitting
The future of workstations & office activity has a few issues that need to be addressed.
Start the design process with cognitive ergonomics before physical ergonomics. Thoughtful design like easy access to control levers.

Support the widest variety of diverse work activities.

Incorporating "Smart Materials" like N

ano

-fibers that are stronger than conventional mesh.

Environmentally Friendly Manufacturing Practices.
What Makes Ergonomic Office Chairs The Best Workers Seat?
These sedentary saving features prove their expensive price tag.
They are superior to regular office chairs & gaming chairs in more ways than one.
Ergonomics Are Posture Correcting

One of the most common is lumbar support. Without proper lumbar support, the core muscles that support your neck, shoulder, and spine become strained.
Ergonomics Offer More Customization
Most ergonomic office chairs come with armrests that can move in up to 12 different directions.
They can also be unequipped off all together and headrest. Some other customization features include the following.
Adjustable or Removable Lumbar Support 

2D, 3D, 4D Armrests

Quality Memory Foam Seat Cushions

Tilt-Lock-Control

Multi-Surface Dual Wheel Casters
Without these features, our body would slump forward (unhealthy posture) and our shoulders would get heavy during lengthy periods of sitting.
Ergonomics Creates A More Engaging Workspace

Sitting for too long, all hunched gets the vertebrae compressed, which leads to a weakening of your spinal discs.
Compared to standard traditional swivel chairs, they equip ergonomic office chairs with higher quality features that ease pain when sitting for extended periods of time.

Lumbar Support
Curves naturally to your spine and will improve overall posture. They make many chairs with fixed support cushions that do not align with petite sitters.
This standard feature is available in two types. Some chairs have built-in lumbar supports to the cushion and are height adjustable.
The other more common way is detachable foam "pillows" that are also height adjustable.
The lumbar support should curve to the lower section of your back. Memory foam is the best type of material because it should mold around you, supporting your unique posture.
Quality varies on a per chair basis, but the most important feature is that the lumbar support is adjustable.
Armrests
The type of armrests is very preferential and some go without them all together.
When looking at the quality of armrests, check the padding and make sure it's something that won't jack up your elbow.
I prefer the gaming type of armrest that is 4D because they are more adjustable with 12 directions of change.
Here is an explanation if you're wondering what exactly is the difference between a 3D and 4D armrests.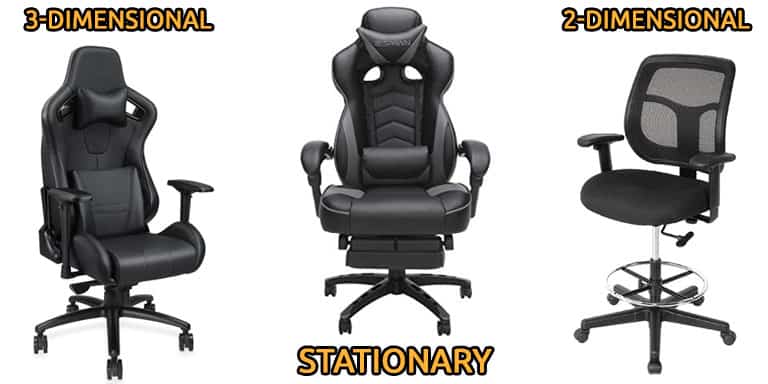 Backrest Adjustment
The adjustments that fall under this category are features such as adjustable back support, forward tilt-lock, and headrest.
Headrest can often be a hit or miss. We recommended that your next chair has a detachable head-rest option.
Seat Height Adjustment
Most chairs are one size fits all, but they designed some ergonomic chairs in different variants. Since they design the average office chair for sitters in the 5th–95th percentile.
Most ergonomic chairs have a designated height change from 380mm (14.9 inches) to 530mm (20.8 inches) from the floor.
This range in height accommodates most people if you fall on either side.
There are office chairs catered towards both petite sitters and people that are large and tall.
The top names in ergonomic chairs like Steelcase & Herman Miller offer their products at different sizes to better accommodate every sized customer.
This is one reason they are more expensive than standard office chairs.
This data was gathered from Amazon, Walmart, & eBay Market Places.*
| Optimal Seating Height For | Petite Sitters | Average Sitters | Large & Tall Sitters |
| --- | --- | --- | --- |
| Seated Height | 14.0" to 16.0" inches. | 19.0" to 16.0" inches. | 20" to 28" inches. |
| Seated Width | 15" to 18 inches. | 18" to 20" inches. | 20" inches. plus |
| Seated Debth | 15" to 18" inches. | 18" to 20"inches. | 20 inches. plus |
| Backrest Height | 13.9 to 18.0 inches. | 18.0 to 22.0 inches. | 22.0 inches. plus |
Ergonomic Features To Consider Before You Buy
Here are 7 Ergonomic Features Your Next Office Chair Should Have!
Researching your next office chair? Be sure they include these features.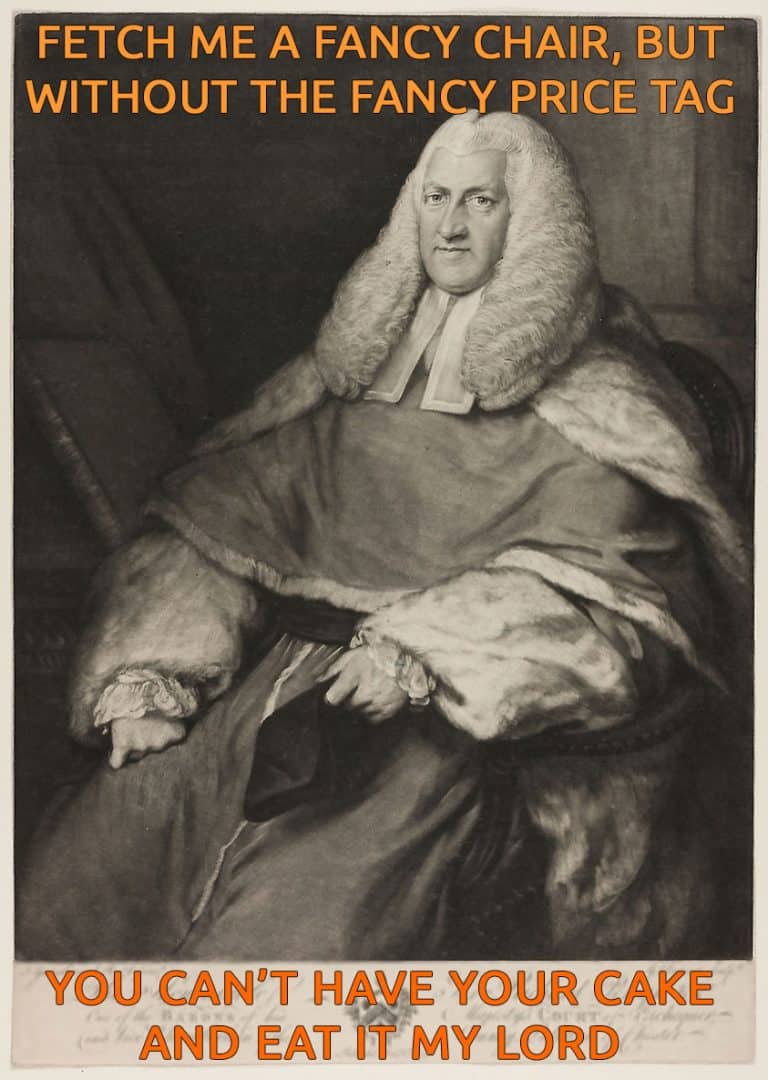 Related Questions
Helpful Info & Some F.A.Q. Answered About Office Chairs
What Exactly Does "Ergonomic" Mean?
There is no such thing as a "One Size Fits All". The adjustable features in ergonomic office chairs help mitigate these problems.
To put it simply, ergonomics = "Optimally Designed For The Human Body."
Just because a product has the word "ergonomic" slapped on, it does not mean it's optimally designed for you. Shorter sitters who have worked in an office workplace know this through experience.
Expensive Ergonomic Chair Vs Cheap Office Chair?
What Makes Ergonomic Chairs Height Adjustable?
With swivel chairs, 'pneumatic cylinders' sets the height. They are within all swivel chairs and can be located just below the seat pad on top of the 5-star base.
The gas inside these mechanisms enables the sitter to adjust their chair's height and makes sure it stays there.
This is not your average compressed air. Pneumatic cylinders require a special gas to keep them from malfunctioning.
There are rare cases over the past decades of swivel chairs exploding due to a lack of quality assurance.
SOURCES
VINK, P., and M. A. J. KOMPIER. "Improving Office Work: A Participatory Ergonomic Experiment in a Naturalistic Setting." Ergonomics, vol. 40, no. 4, Apr. 1997, pp. 435–449, 10.1080/001401397188071.
Springer, T. (2010). The Future of Ergonomic Office Seating. Retrieved from https:// www.knoll.com/document /1352940440338/ wp_future_ergonomic_seating.pdf
Shiyu Wang. "Ergonomic Chair Design | Human Factors." Tufts.Edu, 9 Mar. 2018, sites.tufts.edu/humanfactorshiyuwang /2018/03/09/ergonomics-chair-design/
Tim Springer, Dr. "The Future of Ergonomic Office Seating." Knoll.Com, Knoll Workplace Research, www.knoll.com/document /1352940440338/ wp_future_ergonomic_seating.pdf.​

Claude
ChairPickr | "Writer"
Hello, My name is Claude and I enjoy sitting comfortable. Research into what separates the good from the bad in the matter of chairs started when I made a new year's resolution to have better posture.
You clicked here to find that first-rate chair. Why not stay and learn some self care?
Affiliate Disclaimer
ChairPickr is a participant in the Amazon Services LLC Associates Program, an affiliate advertising program designed to provide a means for sites to earn advertising fees by advertising and linking to Amazon.com. Some links on chairpickr are affiliate links, meaning at no additional cost to you. We will earn a commission if you click through and make a purchase.