The Origin Story
About Chair Pickr & The Individuals Keeping It Afloat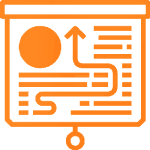 Hello, my name is Claude and enjoy sitting comfortably. My research into what separates a good sit from the bad started after making a new year's resolution to have better posture.
Spending over 60% of my day behind either in front of a keyboard or at the wheel of my car led to a near constant back pain. The progress I was attaining to come after a shift in lifestyle. Which started in the form of frequent breaks and quality stretching, but ended with an ergonomic office chair.
Who We Serve
ChairPickr is a resource created to help others in my situation. That position being someone who has made several big chair purchases over the years. Only to succumb two aches, pains and disappointment.
ChairPickr serves the sitter, who suffers from chronic–less than severe back pain, but is too lazy to do anything about it. Why not start with a chair? Self care comes in many forms, and we list strictly chair related ones at our sitting center.
Choose your chair wisely
You can call it our cheeky slogan, but over here at chairpickr…we cherish the process.
Our Picking Process
The insiders look into our ranking process and the features we look for in a top choice office chair.
It all starts with the dimensions.
Size | Height & Width
The reason we start here is that although most office chairs are height adjustable; You need sufficient seat depth and width to for optimal comfort. Keep an eye out for the pneumatic change lever feature so you can you adjust the seat higher up or lower.
Breathable, Posh, or Both?
Upholstery Materials
I Avoid a seat material is too hard to clean or ages quickly. If you get your back wet like me, breathable material will keep the back seats away for longer when sitting for extended periods.
Wheels, Armrest, Head Pad?
Office Chair Extras
There are many reasons for not getting arm rest, but god help your shoulders and neck for those who plan on typing.  Choosing the correct wheels (Casters) to avoid ripping up your floor is something most often overlooked.
Extras like head pads are usually not all that comfortable, but they're a de facto feature among gaming chairs.
Frequently Asked Questions
Disclosure: I am an independent blogger and the content on this site is based on my own opinions. ChairPickr is a participant in the Amazon Services LLC Associates Program, an affiliate advertising program designed to provide a means for sites to earn advertising fees by advertising and linking to Amazon.com and other Affiliate Programs.
Some links on chairpickr are affiliate links, meaning at no additional cost to you, we will earn a commission if you click through and make a purchase.