11 Fold Out Chairs For Every Occasion
Do you care about your future guest? Whether it be a game of poker, family gathering, or an unexpected extra seat at the table. We found the fold-out that will hold out no matter the sitter or occasion.
So, How Did Fold-Out Chairs Change The World?

In less than a century, they have gotten worldwide adoption, but why?
The simple answer is that they shrink to literally half their size. This makes it easier to travel with or store away.
We need them for outdoor activities like camping and indoor ones such as poker. They especially come in clutch for the unexpected guests.
Fold Out Chair Use Cases

Fold-Out Chairs For Hardcore Gaming

Fold-Out Chairs For Camping
A fold-out camping chair is a must bring for any outdoor adventure. They are the provide the best of convince and comfort.
Fold-Out Chairs For Meditation
When carrying around a pillow will get you a fashion citation at that posh yoga spot. Fold-out meditation chairs (cushions) look modern and are easy to travel with.
Fold Out Chairs For Summer Bathing
These low-profile chairs have a compact, lightweight design for travel. It usually covers them with an easy to clean mesh fabric that won't get hot in the sun.
Fold-Out Chairs For Summer Chilling
There are plenty of chairs equipped for sitting in the warmer seasons. However, none of them have a leg to stand on when compared to Adirondack Chairs. They are as low maintenance as they are comfortable.
Fold-Out Chairs For Poker Table
These card games require 6 – 8 players, and tables can sometimes get cramped. The lack of armrests and ease of travel make fold-out chairs a top choice seat at poker tables.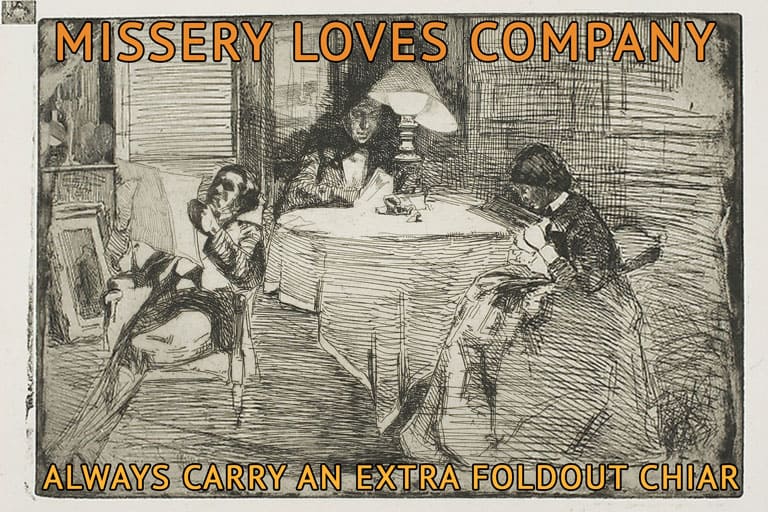 Average Cost Of Folding Chairs
The cost of a folding chair all depends on what it's being used for.
Guest fold-out chairs can range from $30 to $70. While a fold out camping chair or Adirondack can go for upwards of $300.
So we charted seven niche fold-out chairs to show the range in prices!
| Fold-Outs Types | Avg. Price Range | Best For |
| --- | --- | --- |
| Guest Chair | $30 - $70 | Events |
| Gaming Chair | $70 - $150 | Gaming |
| Camping Chair | $30 - $70 | Camping |
| Meditation Chair | $30 - $70 | Meditating |
| Beach Chair | $40 - $150 | Lounging |
| Adirondack Chair | $150 - $300 | Lounging |
| Sleeping Chair | $100 - $200 | Lounging |
| Zero-Gravity Chair | $60 - $200 | Lounging |
Before You Buy, Consider A Flip Chair?
You will not be sitting in these chairs for lengthy periods of time like with office chairs, but consider the follow:
Compare Your Height & Weight To The Chair's Specs
Unlike stationary traditional chairs. Fold-out chairs are more prone to break upon support its maximum weight capacity.
Extra Features
Folding up may be these chairs' primary innovation. There are other features that are appealing in specific situations like cup-holders, single-sitter umbrella, side storage compartments, and enormous wheels for off-gravel travel.
Choice In Material
Depending on the activities it's being used for, certain materials are more well off than others. Beach chairs are better off with breathable mesh fabric that won't get too hot in direct sunlight. Adirondack chairs, being more stationary, use Poly-wood for its durability.
Best Fold Out Chairs In 2022
We Found Different Fold-Out Chairs With Unique Niche Features
| Chair Name | Brand | Types | Best For |
| --- | --- | --- | --- |
| Hercules | FLASH | Guest | Events |
| Adirondack | POLYWOOD | Outdoor | Summer |
| 2-In-1 Lounger | MacSports | Beach | Beaches |
| Flip Up | Coleman | Outdoor | Camping |
| King-Kong | ALPS | Outdoor | Picnic |
| Dual-Cushion | Buddha | Meditation | Meditating |
| 360 Swivel | Giantex | Gaming | Lounging |
| Pro Series H3 | X Rocker | Gaming | Lounging |
| Chair Bed | Kealive | Guest | Sleeping |
| Low Gravity | STRONGBACK | Beach | Lounging |
| Six Seater | YAHEETECH | Events | Spectating |
OUR BEST FOR FOLDING CHAIR FOR POKER TABLES
Flash | HERCULES Folding Chair
If you're looking for chairs to fill out the poker table, the features provided from FLASH Furniture's folding chair meet all the check marks.
Wrapping around gauge steel frame, the double-hinges that make the chair fold out are sturdy enough to support a 300 pound person. Even the exiting of an angry player suffering from tilt won't scratch the floor thanks to the caps (Glides) of this chair.
The thick back rest and seat pad cushions let the guest sitting in it know that you care.
People who prefer leaning while they sit report the chair topples over its own weight.
OUR TOP PICK ADIRONDACK CHAIR
POLYWOOD|Vinyard Chair
Are you an admirer of the classical look but want modern day quality? The POLLYWOOD Adirondack Chair is a candidate for your next Summer chair.
These chairs won't attract wood eating bugs since it's synthetic wood. This also means no splinters!
They are low maintenance and require no annual varnishing. You might think they'll crack or peel, but the POLLYWOOD lumber is waterproof and has anti-fungal properties.
Weather Resistant

Low Maintenance

Available in 7 unique colors
Backrest does NOT recline

Can only be folded when the chair is disassembled
OUR BEST FOLDING CHAIR FOR BEACH CHAIRS
MacSports | Beach Day Lounger
The transformation from cart to fold-out lounger takes all of about 5 seconds. This chair is the quintessential beach goers chair.
Great for a family that's tired of making multiple car trips.
The larger load capacity of a wagon has a pair of sand treading wheels for easy traveling.
This lounger is just as equipped with a comfort as padded headrest and armrest that reclines at three distinct angles.
One recommendation for extra comfort is to flop a towel over the chair because the material can get it after lengthy sitting sessions.
Cargo Holds Up To 100lbs.

Comfortable For Larger Sitters

Wheels Designed For Beaches
Handle Does NOT Extend when it's fulled reclined

Chair Does NOT Lay Fully Flat
OUR BEST FOLDING CHAIR FOR CAMPING

Coleman | Camping Chair
The simple design by Coleman can bring almost a nostalgic feeling while sitting in it. This chair is ultra light and takes up little to no packing space for those who are serious back-packers.
If a simple cup-holder is not enough, Coleman equips this chair with a fold-out stand that has a built-in universal cup-holder.
Weather Resistant

Folds Up Easy For Travel
Some sitters report the chair being smaller than expected.


OUR TOP PICK FOR FOLDING CHAIR FOR PICNICS
ALPS | King Kong Chair
A utility chair that is not just for the mountaineers. Great for watching the youth sports game from the sidelines.
The heavy duty weather resistant 600D polyester fabric is durable enough to handle an 800lbs sitter.
It's supported by powder-coated steel frame, so anyone can use the King Kong Chair without fear of it falling apart.
The material of durable 600D polyester is waterproof and breathable.
A Lot Of Pockets For Storage.
Some smaller sitters report that this chair is uncomfortable because of the seat's depth.
Small Cup holders (>20oz)
OUR BEST MEDITATION FOLD OUT CHAIR
Buddha Dual-Cushion-Setup
The Friends Of Buddha: Buddha Bliss Meditation Chair features upholstery available in a variety of unique designs.
The goal behind making the Buddha Bliss was to keep a mediator comfortable, even through the longest retreat. It's easy to travel with because of its folding layout.
If you find it difficult to focus as a newcomer to meditation, a comfortable sitter can be a life-changing experience.
Easy to travel with.

Stain resistant upholstery.

Machine Washable.

Great for sporting events.
Metal bites into ankle when sitting with crossed legs.

Backrest only reclines back 80° degrees.
OUR BEST FOLD OUT GAMING CHAIR
Giantex 360 Swivel Gaming Chair
When racing seat style gaming chairs don't match your rooms aesthetic. The Giantex 360 Swivel Gaming chair has the same sought after form-factor without the speakers or loud colors.
This chair easily folds in half and conveniently stores away as an extra seat. It can support large and small sitters, with a maximum weight capacity topping at 330lbs.
Metal bites into ankle when sitting with crossed legs.

Backrest only reclines back 80° degrees.
Easy to take out from storage as an extra guest chair

Matches Most Rooms In Terms Of Aesthetics
OUR BEST FOLD OUT ROCKER CHAIR WITH SPEAKERS
X ROCKER | Pro Series H3
Comfort is not the only reason this rocker has a double padded headrest and seat pad. There is actually a 4.1 sound-system within this chair that creates an immersive gaming experience.
This is partly because of the vibration feature that syncs with the bass tones of whatever is connected. Which creates a full-body sensation hard to create on types of chairs with speakers.
Along with easy to access audio controls, the chair is also Bluetooth enabled and compatible with the multiple generations of consoles.
Audio Syncing Vibration

Easy Access Controls
Nonadjustable Armrest

Seat cushion is hard to clean
OUR BEST FOLD OUT CHAIR BED
Kealive | Convertible Chair Bed
Chair by day, fold-out sofa by night. With five adjustable positions to choose from, chances are you will find at least one of these recline angles enjoyable to sit with.
The modern yet simple design of Kealive's convertible chair is a capable a multi-purpose seat, especially for smaller spaces like apartments or dorms.
These types of chairs are a fantastic spare bed because they're take up less space compared to a couch, quick to fold-out, and easy to clean.
Includes plush pillow

5-Position back adjustable recline. (18°,36°,54°,72°,90°)
Easy To Clean
Sitters report that the cushion is very hard after resting on for lengthy periods of time.
Better Bed Then Chair
OUR BEST FOLD OUT ERGONOMIC CHAIR
STRONGBACK | Low Gravity Chair
One of the most popular fold-out beach chairs on the market. For those who prefer to keep their behind out of the scorching sand. STRONGBACK's Low Gravity Chair will get sitting as close to the sand without touching it.
This is a great sitter for solo-beach travelers and people who want to travel lightly. Besides it being light, it also provides ergonomic support for beach-goers suffering from back pain.
Lumbar Support System

Compact Light-Weight Design

Padded Armrest
Easy To Travel With

The mesh material version of this chair is not as strong as the canvas fabric variant design.
Avoid Canvas Materiel Option

OUR BEST FOLD OUT ERGONOMIC CHAIR
YAHEETECH | Six Seater Chair
If you intend on being the center of attention or just want to make new friends watching your kids' sporting event. This fold-out chair of a half a dozen sitters is the perfect choice.
With 200 lbs. Per seat, we do not recommend this for large and tall individuals.
High Backrest For Adult Sitters
Uses 600D Tier Oxford Double Layer Fabric.
Easy To Dissamble

With 200 lbs. Per seat, we do not recommend this for large and tall individuals.
Hard To Carry By Yourself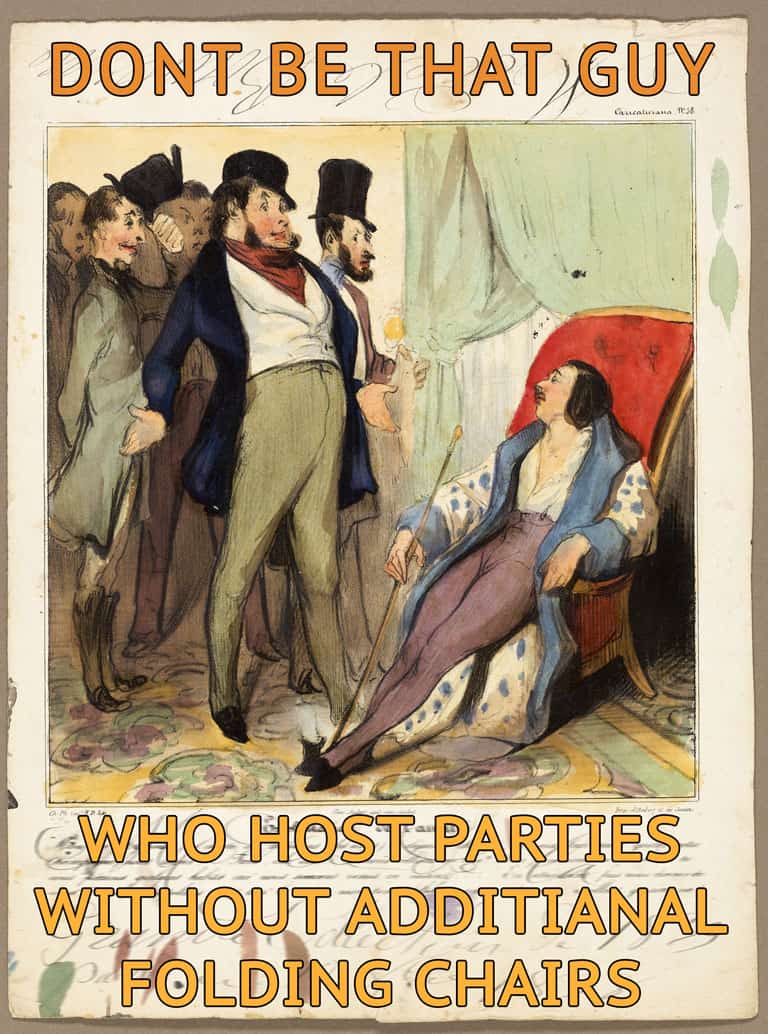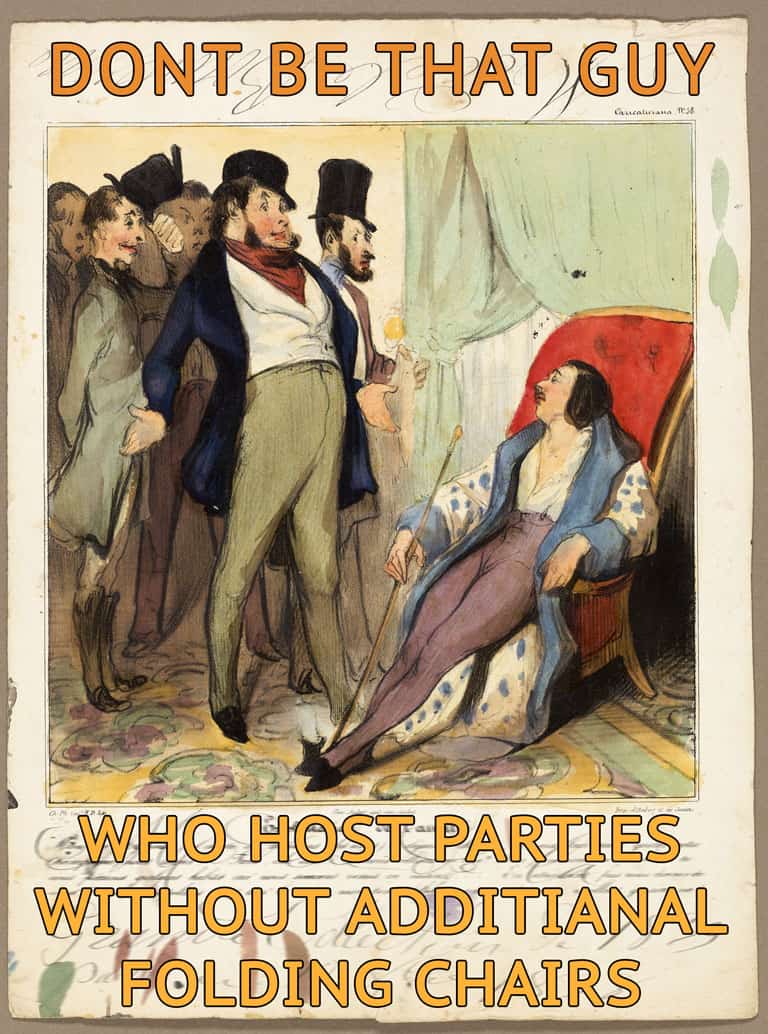 Related Questions
Helpful Info Abou Fold-Ut Chairs & Some F.A.Q. Answered
✅ How many fold out chairs do I need for a poker table?
Most circular poker tables can support 5-4 chairs, while rectangular ones can support usually 6 chairs.
If you're trying to pack the table with the maximum amount of seats, then avoid chairs with armrests. This is because they can take up valuable real estate on the card table, along with storage space.
✅ Is The Original Fold-Out Adirondack Chair Still Patented ?
No, In 1905 they got a patent, US Patent No. 784,777. They used to be called Westport Chairs and sold for just over two decades.
Another similar design called the "lawn chair" got patterned by Irving Wolpin in 1938, but did not use the word Adirondack to describe it.
Interested in how these designs advanced over the decades? We found the best up-to date fold-out Adirondack chair.
✅ What Is The Most Important Feature In A Beach Chair?
SOURCES
pimping, macdaddy. "Unboxing XROCKER X-PRO Bluetooth Speakers Gaming Chair Full HD 2016." YouTube, 11 Oct. 2016, www.youtube.com/ watch?v=F688G1Bcv0I
QVCtv. "Beach Day 2-in-1 Lounger and Cart with Detachable Mesh Basket on QVC." YouTube, 4 June 2018, www.youtube.com/ watch?v=-mJlZPgCrMA&feature=emb_title
Monroe, William Brian. "A Postural Study Comparing Sitting on the Floor Versus Sitting in a Chair While Playing Video Games. – Study Results – ClinicalTrials.Gov." Clinicaltrials.Gov, clinicaltrials.gov/ ct2/show/results/NCT01163955?view=results.

Claude
ChairPickr | "Writer"
Hello, My name is Claude and I enjoy sitting comfortable. Research into what separates the good from the bad in the matter of chairs started when I made a new year's resolution to have better posture.
You clicked here to find that first-rate chair. Why not stay and learn some self care?
Affiliate Disclaimer
ChairPickr is a participant in the Amazon Services LLC Associates Program, an affiliate advertising program designed to provide a means for sites to earn advertising fees by advertising and linking to Amazon.com. Some links on chairpickr are affiliate links, meaning at no additional cost to you. We will earn a commission if you click through and make a purchase.