Desk Picks For Mobile, Standing, And Of course... Sitting
Picked from all ends the internet with all workstations!
Desk are basically the modern workstation and also your chairs best friend <3 Below are five desk that specialize in different use cases.
Which Type of Desk Fits Your Lifestyle Best?
Five Styles Of Desk For Every Workstation Scenario and Preference
Whether it be standing, sitting, or something in between. A desk that matches your lifestyle will make the difference in your workstation experience. If changing the desk your using is unattainable, there are DIY ways of enhancing your workstation.
Most competitively priced & customizable. You probably in one right now.
Drafting Desk (Artist/Architects Choice)
Most defined by its tilted table. Used by Artist, Architects, and Engineers.
The cool kid on the block; Used for Those Who Want to Stand & Work.
 2-in-1 desk to the best of both worlds.
Mobile Desk (Better Than A Clipboard)
For those who need a workstation on the go.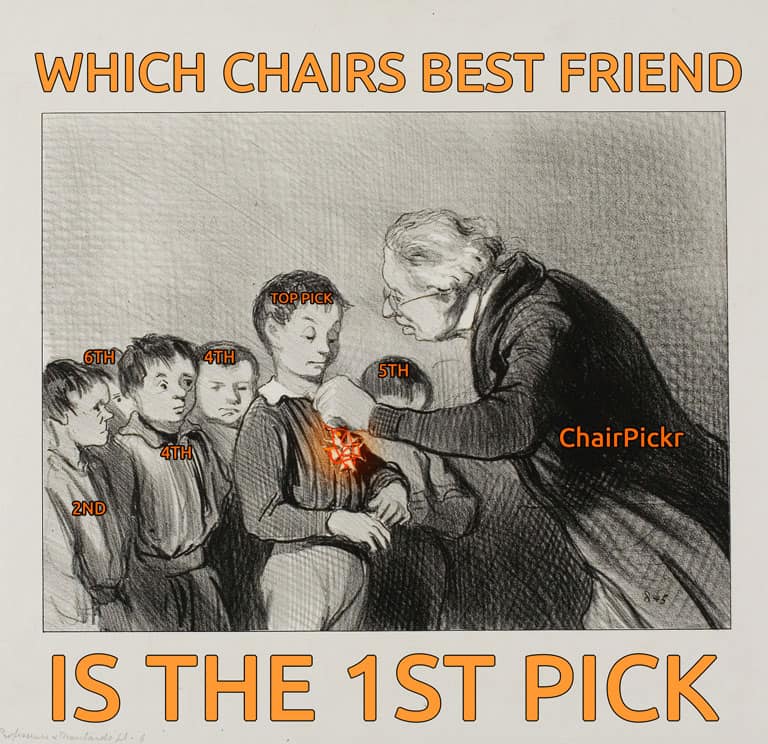 The 7 Best Desk For Every Scenario

Cherry-picked from all ends the internet with all budgets in mind. Below is a curated selection of desk for a variety of workstation environments.
| Desk Name | Brand | Type |
| --- | --- | --- |
| Modern Computer Desk | Colehome | Traditional |
| Electric Standing Desk | TechOrbits | 2-In-1 |
| Studio Designs Drafting Table | SD Futra | Drafting |
| Sit-To-Stand Desk | Techni Mobili | Mobile |
| Stand-Up Desk Convert | FEZIBO | 2-In-1 |
| DK-03X Desktop Case | Lian-Li | PC Desk |
| DIY Workstation | You! | Hybrid |
Standard Classic Desk Workstation

ChairPickr's official stance on the desk is if you can't afford to sit-standing, save up for it. Put most of your workstations budget into an ergonomic chair than the desk.
What is the normal height of these standard classic desk?
The height of common desks is between 29″ to 32″ inches, but most stand at 30-inch. It's important to measure yourself and the desk before buying.
The average size will not deliver a good sitting experience for both the 5'3″ employee and the 6'1″ worker equally.
If Your On A Budget, This Is Our Top Pick
Colehome | Modern Computer Desk
The anti scratch and waterproof construction of this desk is basic yet elegant.

Buyers report that tightening the screws to hard, which peels away the top of the desk.
Standing Desk (Active) Workstation

Artist, architects, and craft makers alike all know the difference in bodily aches when using an adjustable angled table compared to a traditional one. When using an oversized clip just doesn't cut it, here is our recommendation on drafting tables.
Are Standing Desk Really Worth It?

It depends on your lifestyle, but there are some trade-offs to using a standing desk only. According to Robert H. Shmerling, MD of Harvard Medical Publishing, standing in-front of a desk all day can risk developing back, leg, and foot pains
Brazil's University of Sao Paulo studied the differences in ergonomic workstation factors between computer office workers suffering with & without self reported musculoskeletal pains.
Their findings show that inadequate workstation conditions, especially the chair height, armrests, back rest contribute to improper upper limb posture. These influences are negatively affecting computer office workers.
Why should I pick a traditional desk over of stand-to-sit desk?
If you want a well-made desk that sturdy and simple, then a traditional desk is the best bang for your buck. Motorized standing desk offers the best of both worlds but at the cost of quality materials.
How much does a standing desk cost?
| Price Tier | Budget | $ | $$ | $$$ |
| --- | --- | --- | --- | --- |
| Price In USD | Less Than $250 | $250 - $500 | $500 - $750 | Over $750 |
Our Top Pick Drafting Desk
TechOrbits | Electric Standing Desk
If you're looking for a desk to stand or sit with, TechOrbits has the furniture. The Electric Standing Desk is a sturdy desk that is economically priced for its price range.
Top Shelf MDF wood

Multi Uses – Standing table or sitting desk
Adjustable Desk  Height range between 28 – 48 Inches.


Primary Work Surface – 60 x 24, glass desk large enough for all your art & craft needs
There are 4 memory slots for preset heights in case of multiple users.
Checkout these customer reviews from amazon shoppers for a third opinion.
This desk offers the best of both worlds, going from standing desk to sitting desk in just 10 seconds.
The motor is considerably loud when lifting and lowering the desk.
Our Top Pick Drafting Desk
SD Futra Studio Designs Dafting Table
If your looking for a sturdy well made drafters desk, the SD Futrua Studio has just about every feature essential at an economic price.
Strong and durable tempered glass top

Multi Uses – Light Table or work desk
Adjustable Desk – Angle adjustment Up to 35 Degrees
Main Work Surface – 38 x 24, glass desk large enough for all your art & craft needs
There is plenty of storage such as the 4 removable art trays on the drawing boards sides, 3 pencil drawers below, and even a flip-outside table.
Checkout these customer reviews from amazon shoppers for a third opinion.
If you're looking for a sturdy, well-made drafters desk, the SD Futrua Studio has just about every feature essential for an economical price.
The assembly required for this desk is harder than average because of a bad instruction manual.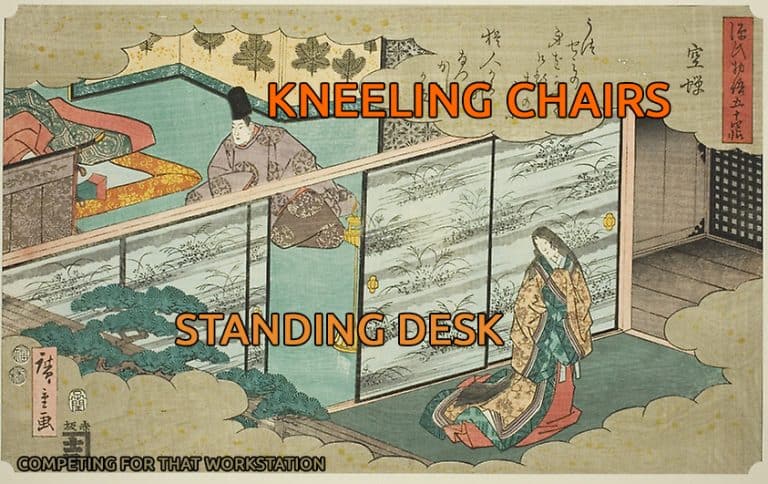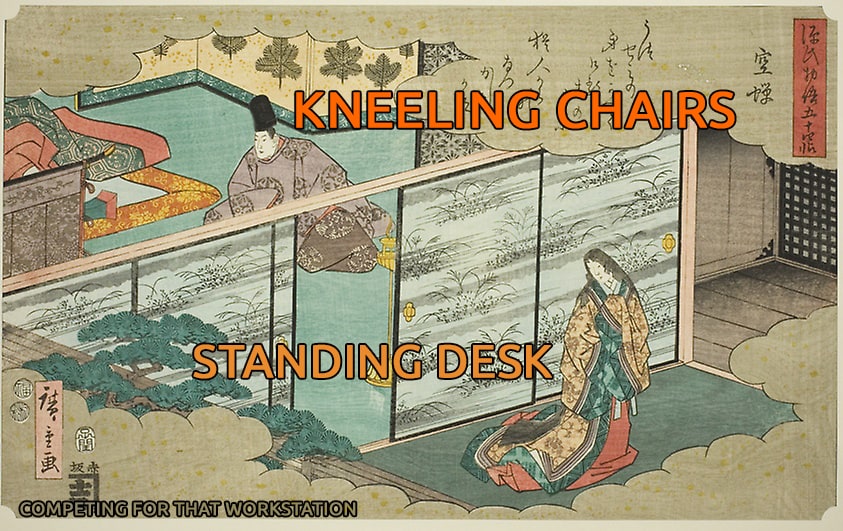 Mobile Adjustable Workstations
If a clipboard won't cut it, then a mobile desk is your next best option. These desks are more like stands and are typically used for makeshift event or cashiers stands.
What's the difference of mobile desk and fold-out table?
These two pieces of furniture will both get the job done. Fold-out chairs can usually support 1 to 2 sitters while mobile desk is a solitary workstation. Unlike fold-out tables, mobile desk have casters for easy travel, and some also have storage draws.
OUR TOP PICK MOBILE STANDING DESK
Techni Mobili | Sit-to-Stand Desk
Assembling this mobile workstation only takes between 30-45 minutes. The casters enable this desk for smooth rolling and is great mobile desk for medical offices.
Another use case is being a mobile bookshelf for librarians. It's nimble enough to go through library as book cart.
Checkout these customer reviews from amazon shoppers for a third opinion.
The locked storage box has plenty of space to keep belongings safe.
The metal poles that are not strong enough to lean body weight on.
Mechanical 2-in-1 Workstations

These types of desk are very economical if you already have a traditional desk. They are also easier to assemble than a standard desk because of their smaller size.​
Why should I get a 2-1 desk converter?
The best choice for laptop stands. These specialized desks offer the best of both worlds. Aside from the health benefits found in standing desk. The option to convert it back to a sitting desk is great for people who want to dip their toe into the standing desk lifestyle.
OUR TOP PICK 2-IN-1 DESK FOR LAPTOPS
FEZIBO | Stand Up Desk Converter
The spacious work area provided by the Flexispot Standing desk can hold up to 154 lbs. It's large range of 28″ to 47.6″ will make drafting, office, or gaming chairs heighten.
Control Mechanism backed by 2 years warranty and the frame is covered with a 5-year warranty.
Quality Assurance & Certified by FCC & UL.
Checkout these customer reviews from amazon shoppers for a third opinion.
This desk is easy to assemble and has indent to hold papers in place.
Dual "Stand or Work" Design.
The lever that adjusts the height is difficult to maneuver.
Hard to adjust sit to stand.

A PC in A Desk? | Gaming Desk
Everyone knows you're trying to level up by the smell of your room, but you don't know what happens to your body after long hours of marathon gaming.
Cheap gaming chairs have flooded the market and have made buying an ergonomic gaming chair difficult.
They tend to be gaudy and stylized like a race care seat. The curvature of these seats were inspired by seats that kept a driver in position during a race! There is no need for this design for a sitter stationary at their workstation.
Top 3 Features to look for in a gaming chair are the following:
Should long lasting breathable materials & an ergonomic design. Should Feature an Adjustable Lumbar support.
Should have adjustable armrests, preferably 3D or 4D armrests.
Still wondering if gaming chairs are right for you, here are a few resources to help decide if these types of chairs are right for you.
OUR TOP PICK PC IN A DESK DESK
Lian-Li | DK-03X Desktop Case
People short on space but not on spending. Combining a PC inside a desk makes for a very efficient workstation. It should be said that once this thing is all up and ready, it's very heavy to move around.
Supports dual-system desktop environments setups at once!

Certified by FCC & UL.
Checkout these customer reviews from amazon shoppers for a third opinion.
This desk has plenty of space to easily push back a keyboard and mouse to do non-computer task.
The desk can be tight for those of use who lack cable management skills.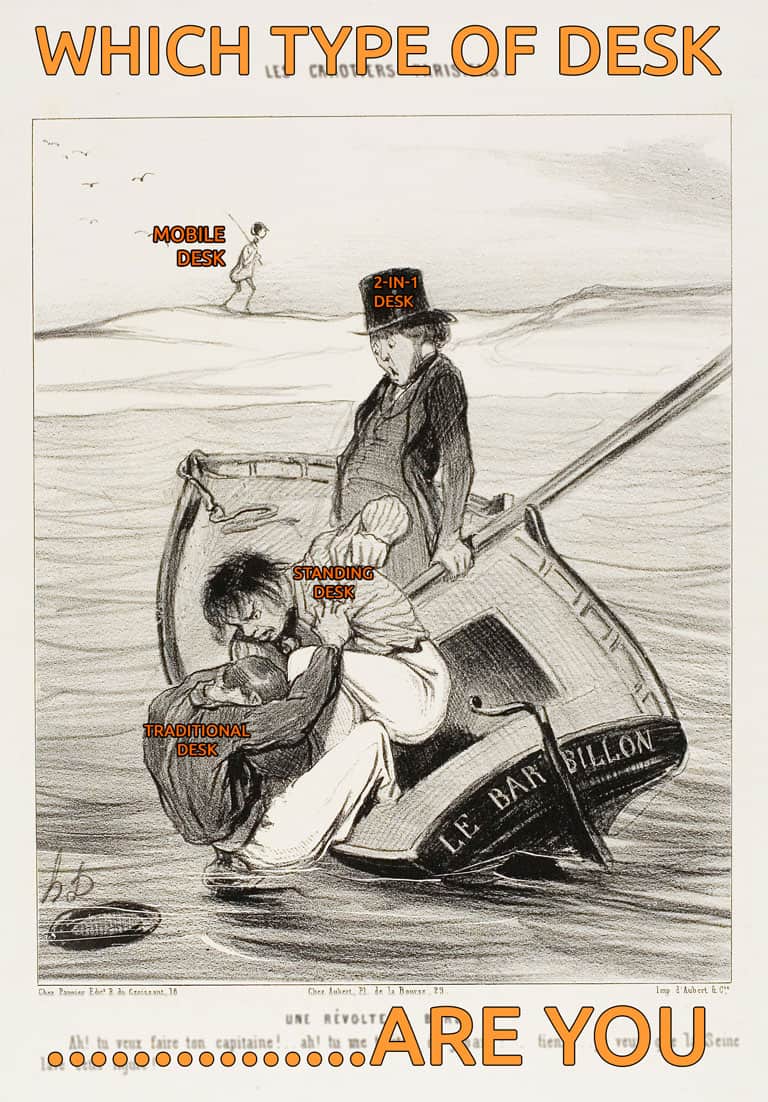 Need A New Desk? | What To Know

What To Know Before Buying A Cheep, Poorly Made Desk?
We spend much of the day sitting behind the desk. Understanding which type of desk fits your needs before buying will save time, money and well-being in the long run.
Someone smarter than me once said it's best to invest in anything with four legs that touches the floor. Your well-being is not a place to cut corners on. Do NOT skimp on this purchase!
The Best Desk Position Against The Wall or Center of the Room?
Creating the optimal work area requires planning and measuring your workstation in advance. The desk should be able to fit within your workstation environment, specifically the chair's height.
Make sure you have enough space to swivel your chair a full 360°. It's important to have easy access to parts of your workstation not at your desk, like a copy machine, file cabinet, extra art supplies, or even mini fridge (If your gaming).
Which Is The Best Desk For The Activities & Large Chairs?

The average height of a desk depends on what it's being used for. There are certain chairs that better compliment desk, like drafting chairs for high raised architects desk.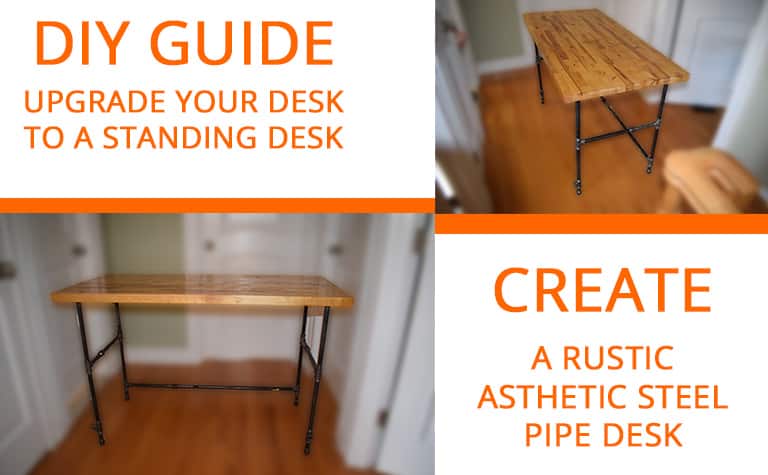 You don't need an expensive name-brand standing desk
If you spent all your budget on a nice chair like myself, making a desk yourself is an appealing option. Depending on the materials you use, it might be more expensive than the choices above.
Not all of us are master craftsmen with the know-how on creating a steel pipe desk of the rustic aesthetic. We have a more modest method that combines a butcher's block with two file cabinets of equal height.
Going the DIY route of creating your ideal desktop setup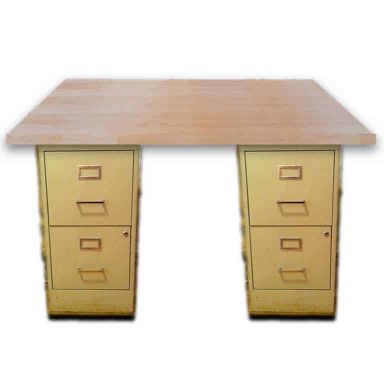 It probably will not include stand-to-sit capabilities, or  fancy poly-wood. What it will include is hard work and perspiration.
I know every time I approach my workstation, there is a brief little warm fuzzy feeling.
| Type | Sitting Desk | Drafting Desk | Standing Desk |
| --- | --- | --- | --- |
| Average Height | 29" - 32" inches | 30" - 36" inches | 36" - 44" inches |
| Reccomended Break | Every 30 Minutes | Every 20 Minutes | Every 20 Minutes |
| Reccomended Chair | Office Chair | Drafting Chair | Drafting Chair |
SOURCES
H, Robert. "The Truth behind Standing Desks – Harvard Health Blog." Harvard Health Blog, 27 Sept. 2016, www.health.harvard.edu/blog/the-truth-behind-standing-desks-2016092310264.

Claude
ChairPickr | "Writer"
Hello, My name is Claude and I enjoy sitting comfortable. Research into what separates the good from the bad in the matter of chairs started when I made a new year's resolution to have better posture.
You clicked here to find that first-rate chair. Why not stay and learn some self care?
Affiliate Disclaimer
ChairPickr is a participant in the Amazon Services LLC Associates Program, an affiliate advertising program designed to provide a means for sites to earn advertising fees by advertising and linking to Amazon.com. Some links on chairpickr are affiliate links, meaning at no additional cost to you. We will earn a commission if you click through and make a purchase.