Zero Gravity Chairs | Why Are They The Best Out Door Chair?
First developed to help astronauts stay comfortable living in outer space!
The chair position mimics the astronaut's posture during any space shuttle launch. This seat might help save lives!
Where did the idea of Zero Gravity Chairs Originate From?
Like many of the great 20th century inventions, NASA was behind it.
First developed to help astronauts stay comfortable in outer-space. The positions of these chairs mimic the astronauts posture during a shuttle launch.
Luckily the benefits of sitting weightless got recognized by its creators and these technologies trickled down to the rest of us earthlings.
What Exactly Turns Any Ol' Chair Into A Zero Gravity Chair?
These armchairs are the cheapest way to a gravity defining experience! Zero-Gravity Chairs earn their name by suspending the sitter in a neutral posture so that their feet tilt upwards, evenly aligning with the heart.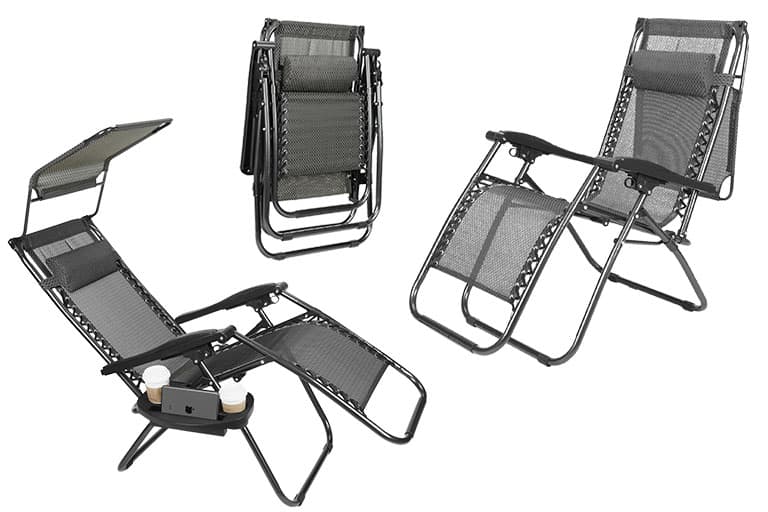 When Did Zero Gravity Chairs Get So Famous?
It may seem as if these unique types of chair have risen in popularity overnight, but it's been around a decade and is a very seasonal purchase.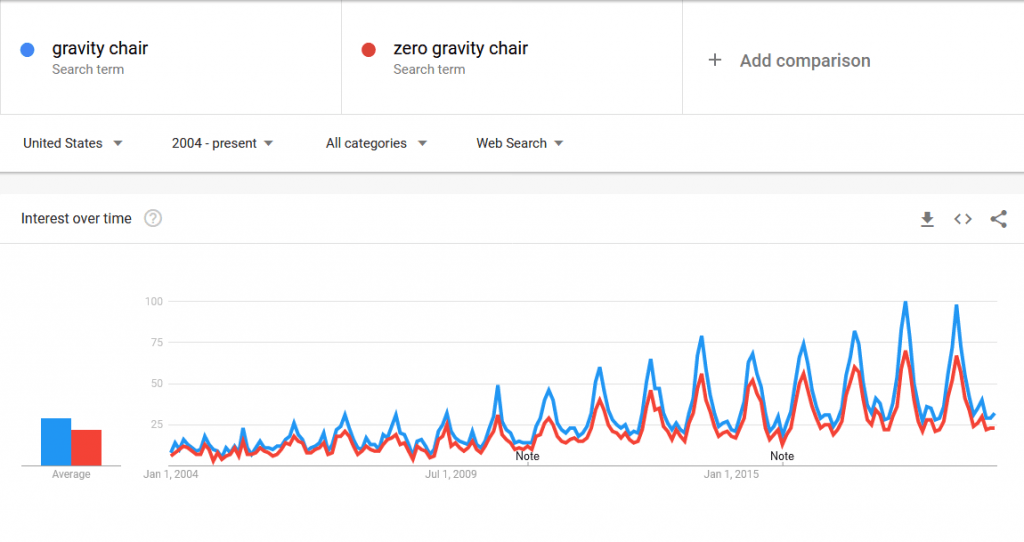 How Much Does a Decent Zero Gravity Chair Cost?
The price depends on the amount of features you choose.
The price range for Zero Gravity Chairs is just as vast as office chairs. You can find a cheap single season one can be found near $40 and upwards of $3000 like the Svago Zero Gravity Recliner.
The best bang for your buck however will fall between $60 - $120 dollars.
What Are Mechanics Behind These Chairs?
How do these chairs make the sitting experience a sense of weightlessness?
These chairs are not Jedi Knights, but they use the force. Specifically, gravitational forces on your body naturally relieves stress.
This gets by sitting on a recline so that the sitters body weight spreads across the chair to lessen tension on any sore spots.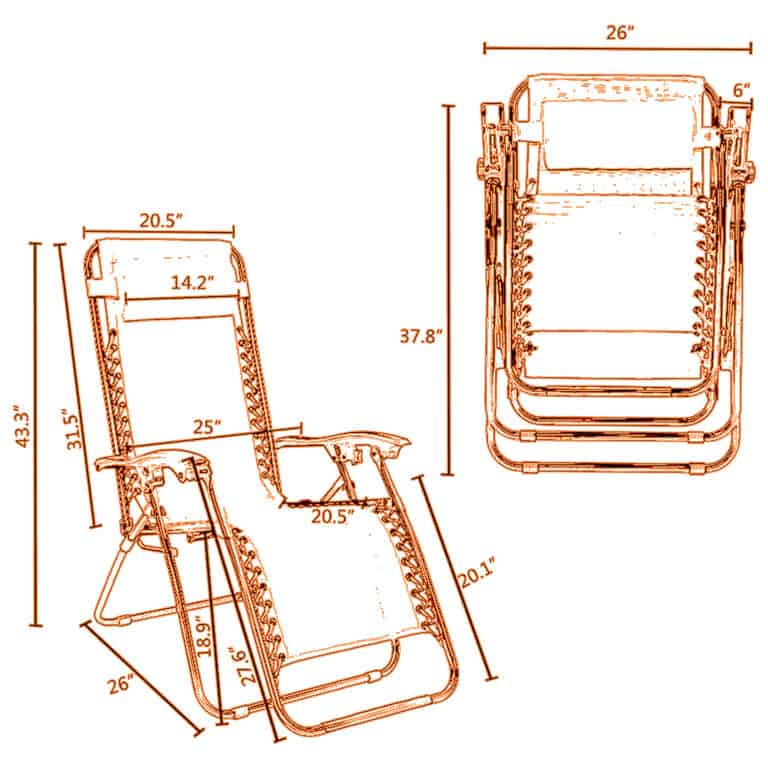 How Can Using A Zero Gravity Chair
Be A Healthy Way of Sitting?
What makes this unique way of sitting beneficial for your health?
Compared to swivel chairs, these seats are not ergonomic, or very mobile, and usually have no casters equipped.
The lack of a pneumatic lever leaves the sitter to adjust the chairs recline angle with their own weight.
Helps Relieve Lower Back Pain While Improving Overall Posture.
The zero gravity position eases lower back aches by using its recline to decompress stiff vertebrae and relaxes the body.
Aid In Regulating High Blood Pressure & Improve Blood Flow.
This is especially true in promoting proper blood circulation in the legs, which can reduce swelling and stress on the heart.
Zero Gravity Sitting Will Loosen & Relax Sore Muscles.
When your muscles become sore or stiff from the stresses of modern life. The zero gravity way of sitting can offer your body relief.
You can feel the body decompressing and knots popping as they stretch apart.
My Outdoor Zero Gravity Chair Sinks When I Sit In It?
The wear and tear of daily lounging will strain the bungee cords that keep the seat attached to the chair's frame.
Being outside to weather the forces of mother nature shortens the lifespan of zero gravity chairs and will need replacement rope most likely every few years.
What are The Best Uses For This Type Of sitting?
Gravity Chairs have taken off in popularity, but who's buying them?
There are countless choices of seats to choose from these days. Zero Gravity Chairs have become a first pick sitter among outdoor enthusiast and soccer moms alike.
These chairs are extraordinary for out-door activities, such as fishing, beach lounging, campfire stargazing, and spectating sports.
They will FOR SURE get all the other parents sitting on benches jealous of that minor league sporting event.
Zero-gravity chairs are so sought after because they are not only comfortable to relax in but are easy to travel with and maintain.
Their mesh upholstery will dry quicker compared to other travel chairs.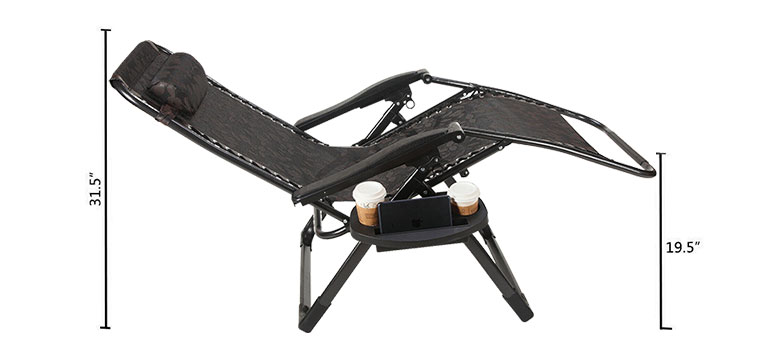 Using a Zero Gravity Chair is all about leisure, so they often assemble them often with a cup holder or even an umbrella if your real fancy.
They construct most using a metal frame and will be durable for many seasons if cared for.
Zero Gravity Chair | PROS VS CONS

| PROS | CONS |
| --- | --- |
| Easy To Fold Up | Metal Cage Rust Over Time |
| Adjustable Pillow (Lumbar Support) | Heavy To Lug Over Shoulder |
| Phone/Drink Holder | Loosens With Excessive Use |
| Breathable Material | Does Not Lock Together |
| Dries Quickly After Getting Wet | Not Ideal for tall people, their legs will extend below the edge of the chair |
| Hidden Eyelets & Adjustable Lever | May Be difficult to find recline lever |
| Foam Injected Contour Armrest | Cup Holder loosens easily with use |
Can I Sleep In My New Zero Gravity Chair?
Is sitting this way healthier than sleeping than an ergonomic office chair?
Unlike ergonomic chairs, Zero Gravity Chairs, specifically Gravity Balana Chairs get assembled with a larger and a more pillow-like headrest. They are the perfect seats for sitting back and stargazing, watching a movie, and even the occasional nap.
Now Zero Gravity Chairs should NOT be an alternative bed, with that being said.
It is loads more comfortable to sleep in compared to an ergonomic office chair. There are actually more benefits than comparability, such as the following.
Helps Reduce Spasms of Muscles – Improving Flexibility.
The zero gravity position eases back spasms because sitting such a recline takes an away pressure of our body weight and in effect loosens tight muscles.
Helps Reduces Acidity Levels & Heart Burn.
People suffering from Gastroesophageal Reflux Disease (GERD) will find that resting with their legs inclined at a zero gravity position can ease symptoms that come from stomach acid reaching the esophagus.
In 2012, the Effect of Bed Head Elevation During Sleep in Symptomatic Patients of Nocturnal Gastroesophageal Reflux.
Researchers concluded how an individual body position plays an essential role in alleviating reflux and heartburn.
Here is a snippet from one of the Medscape.
"our study reveals a significant reduction in nocturnal acid exposure and acid clearance time with improvement of symptoms and sleep disturbances. Therefore lifestyle modification that involves bed head elevation could be helpful in patients of symptomatic nocturnal reflux by reducing the severity of symptoms and may give a synergistic effect along with proton pump inhibitors."
Helps Minimize Swellings of Veins.
Over weight people can find sitting while their body is elevated can naturally help reduce any swelling and improve healthy blood circulation.
They conducted research on leg elevation and how it can reduce leg oedema from prolonged standing.
The results showed a positive correlation between sitting pain and the angle of leg elevation.
Many subjects complained of numbness and throbbing pain over the lower legs or pain at the buttocks in the upright leg elevation to 90 degrees posture, but felt rather comfortable in the 30 degrees posture. Seventeen of these subjects were further studied for the degree of comfort in leg elevation at 30 degrees for 30 minutes as compared with those of 30 degrees, 15 minutes and 90 degrees, 15 minutes.
The study comprised women standing for over 4 hours with elevated legs at various degrees (30, 45, 60, 90) to find which angle reduced oedema most proficiently. Out of the four, 30 degrees was the most effective angle.
Coincidentally, which is at the elevation similar to sitting in zero-gravity chair.
Improves Breathing While Minimize Snoring.
For those with asthma or sleep, apnea might find sleeping on a flat surface to be challenging.
Resting with your legs inclined at a zero gravity position helps open up airways that may restrict while sleeping on a traditional bed.
Eliminating snoring can make it easier to enter deeper stages of sleep, also known as rapid eye movement sleep.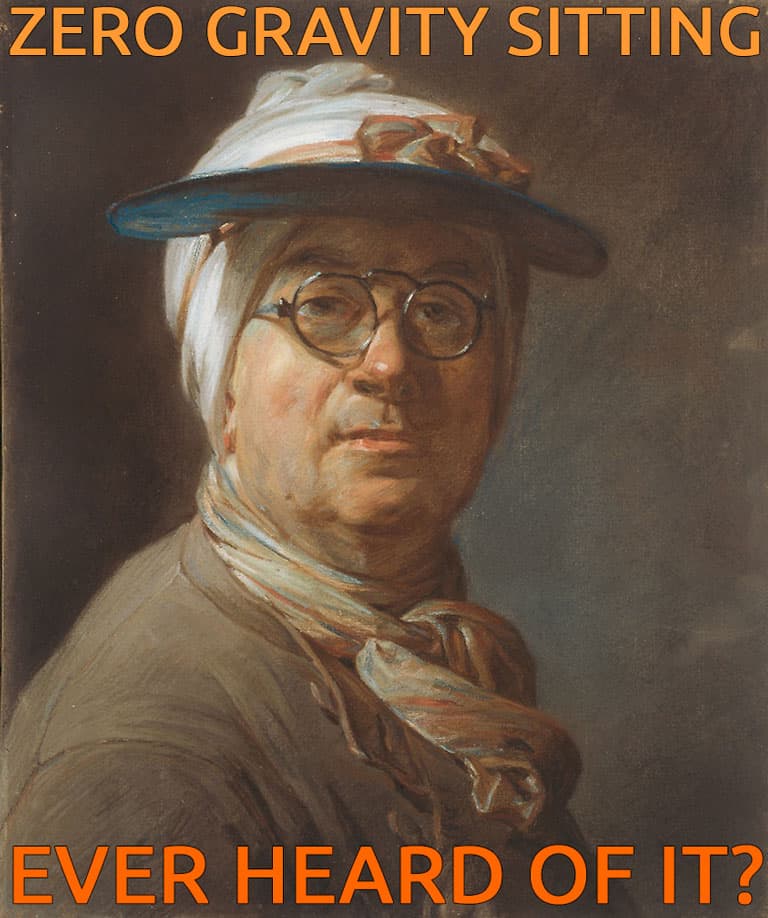 OUR TOP PICK GRAVITY CHAIR FOR OUTDOORS
Timber Ridge | Zero Gravity Chair
The Timber Ridge XL is a chair for bigger sitters. Unlike other Zero Gravity Chairs, this one has a metal frame and can support up to 350 lbs. For those who like their neck straight while they sit, the headrest cushion is removable.
Under the wooden armrests that adjust with the sitters, there are a couple small clamps that lock the sitter into their optimal position
The locking mechanism lets the sitter hold to their preferred recline position.
Some sitters report that the locking mechanism is hard to lock in place.
OUR TOP PICK GRAVITY CHAIR FOR INDOORS
Human Touch| Perfect Chair
If you're looking for the perfect chair to relax with at the end of the day.
There is a reason that they refer the indoor gravity chair by Human Touch to as the "Perfect Chair".
This chair is aesthetically amazing and has a genuine leather upholstery seat standing on hand carved high grain wood based out of Hevea Brasiliensis.
The lumbar support system helps with lower back pin.

Materials are Eco-friendly sourced and  100% renewable.
Too Heavy to move around.

The replacement pads for this chair can be pricey.  ($500 – $800).
Related Questions
Helpful Info About Zero Gravity Chair & Some F.A.Q. Answered
How Can I Tell An Authentic Zero Gravity Chair From A Fake?
Many manufactures claim their product offer weightless sitting.
Not all Zero Gravity Chairs offer the authentic sitting experience. Some manufactures create chairs that can recline at a zero gravity position, but won't take the aches and pains away.
Do They Make Zero Gravity Massage Chairs?
Yes, but this type does not come cheap!
These specialized massage chairs relax your body at a zero gravity position to reduce spinal pressure, all the while its massage system works out the kinks in your body.
Zero Gravity Massage Chairs are premium in every way, from the materials chosen to the variety of massage settings, and most of all its price tag. They are more expensive than the average reclining massage chair.
Are Zero Gravity Chair Used In Commercial Scenerios?
SOURCES
"Effect of Bed Head Elevation and Nocturnal GERD." Medscape, www.medscape.com/viewarticle/765033_4.
Depot, Nutrition. "Super Relax EZ Back Zero Gravity for Nails Salon – Re-Sale Program." YouTube, 10 Apr. 2011, www.youtube.com /watch?v=0TKZpZ6uNig.

Claude
ChairPickr | "Writer"
Hello, My name is Claude and I enjoy sitting comfortable. Research into what separates the good from the bad in the matter of chairs started when I made a new year's resolution to have better posture.
You clicked here to find that first-rate chair. Why not stay and learn some self care?
Affiliate Disclaimer
ChairPickr is a participant in the Amazon Services LLC Associates Program, an affiliate advertising program designed to provide a means for sites to earn advertising fees by advertising and linking to Amazon.com. Some links on chairpickr are affiliate links, meaning at no additional cost to you. We will earn a commission if you click through and make a purchase.