How Are Office Chairs Made? Research & Development
How Are Office Chairs Made? We discuss research and development, the 10 types of chairs, and the wild amount of customization today sitters are presented with.
Office Chairs | How Its Made
We sit on them every day, but few have taken the time to find out how they're made. What goes where? Constructing the parts of an office chair.
Casters
There are 5 wheels on an office chair, each caster made of two smaller wheels attached in the center by a metal rod. This is covered by a plastic shell that attaches to swivel mechanism.
Seat Base
The base of the chair is of bent 14-gauge steel tubing that is welded together with flexible support springs.
Followed by being the insulation of usually a foam and then sowing on the chosen upholstery material.
Back Seat
The seat's back is constructed similarly to the seat base. After they make the skeleton frame, a chipboard panel gets encased with foam.
Followed by the covering with chosen upholstery material. After they complete upholstery, the seat base gets connected and screwed with its hydrophilic cylinder mechanism.
They require this to get height change feature. The pneumatic cylinder attaches to the bottom of hydrophilic cylinder mechanism and connects to the aluminum base.
Armrests
These are the last feature to attach to an office chair, mostly because it would get in the way during the assembly process.
This feature is also not for everyone and in circumstances can be omitted compared to the rest of the chair's features.
Headrest
Sometimes they will not even include headrest in office chair designs.
Reason being is that the headrest on a chair can sometimes encourage improper posture for people are on the fringes of the chair preferential height, this makes long term sitting uncomfortable.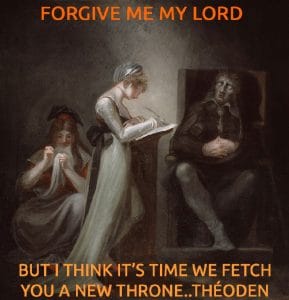 Ergonomics is part art & part science, it designs things to fit people instead of asking people to fit things.
Some chair companies put too much resources into the art and too little science into their products.
Over the past couple decades there have been three reported cases of office chairs exploding!
Office Chairs | Research & Development
Chair historians use the creation of Bill Stumpf's "Ergo by Herman Miller" in 1976 as the start of modern explorations into comfort.
Since then, office chairs are in the forefront of ergonomic innovation.
Steelcase is an industry leader that continues to lead the way in ergonomic furniture research.
One study they conducted was recording the health impact from sitting in the Steelcase Leap Chair.
The results showed that using the Leap Chair in combination with health training groups showed significant improvements in work productivity and overall health.

In terms of productivity, Public Sector Companies saw 17.8% increase & Private Sector Companies saw 8.3% increase.
The resources needed to create top tier ergonomic office chairs such as the Ergo by Herman Mill or the Steelcase Leap don't come cheap.
These companies spend years and tens of millions of dollars on a single product.
This is just the case for Steelcase and their flagship sitter –The Leap Chair.
Which burned through $35 million in R&D.
Partook in 11 academic case studies.
Took just under 5 years of development to get to the market.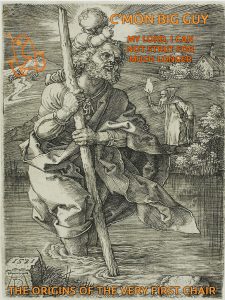 They focus current research of ergonomics on seating on the bio mechanics of sitting—Things like the posture and positioning of the upper trapeziums,  lower back muscles. pelvis, and spine.
Also the contraction of sitting muscles and their pressure distributions.
The latest findings help us understand that sitting is a dynamic activity and changes from person to person.
Studying individuals in their natural work environment is the best way to gain insight.
Tackling sedentary sitting and its risk factors have been a primary focus within ergonomic studies.
Unfortunately, the research of sitting with comfort and discomfort are not completely solved yet.
Reason being that most people rest in one to two sitting portions.
Erect Posture (Sitting Up Straight)
Forward Leaning Task posture (As If You Were Writing)
The issue with using so few sitting styles is that in actual life, we often change positions.
The Future of Ergonomic Office Sitting
There are a few issues that need to an addressing to the future designers of workstations and office furniture.
Start the design process with cognitive ergonomics before physical ergonomics. Thoughtful design like easy access to control levers.
Support the widest variety of diverse work activities.
Incorporating "Smart Materials" like Nano-fibers that are stronger than conventional mesh.
Environmentally Friendly Manufacturing Practices.
These demands are being met by a few of the luxury brands within the furniture industry.
One of them being David Hugh and their Elysium Chair. This chair is easily adjustable using bodily movements!
However, its price tag is something sitting down before hearing.
wearable chairs supporting works from factories, labs, and assembly lines

The chairless chair is something you can lean on because it locks in place. These mechanized pairs of pants serve as a splint for legs that any weary standing person can wear at all times.
10 Different Types of Office Chairs
Ten Types of Office Chairs, How They Are Best Used, & Who Should Try Them.
As we discussed above, office chairs can get pretty niche. There are so many ways to sit and choosing your chair wisely will be the difference between maintaining a healthy posture.
| Chair Type | Use Case |
| --- | --- |
| Big & Tall | For larger sitters that stand over 6" 2' Feet and 250 lbs. |
| Conference | Designed for conference rooms, usually 2D armrest that are not removable & inferior lumbar support. |
| Drafting | For specific use cases like architechs or booth operators. They design these chairs to be used with a standing desk. |
| Ergonomic | Designed the chair to form with the persons posture. These chairs are more customizable and support healthy sitting habits. |
| Excecutive | Usually is more expensive and are most of time only available in leather.These. chairs support the full spectrum of ergonomic features. |
| Guests | Most commonly found in waiting rooms, AVOID using them for your workstation. |
| Kneeling Ergonomic | For specific use cases like chronic back pain sufferers. |
| Standing Stool | For specific use cases like medium to short term sitting. |
| Petite | For smaller sitters that stand under 5",7' and 175 lbs. |
| Task | For specific use cases like medium to short term sitting. |
This data was gathered from Amazon, Walmart, & eBay Market Places.*
Out Of The 10 Types Of Office Chairs, Which Is Best For Standing Desk?
Drafting Chair or Standing Stool?
This question is very subjective to your workstation and working habits. In my situation, a casting chair would best fit my needs because it's equipped with back support and leg rest.
The Different Types of Upholstery (Materials) Used To Cover An Office Chair
There are several types of materials available when designing an office chair. Every material has their "Likes & Yikes" and below are a few comparisons between them.

Fabric
This material could irritate some sitters skin, but it is both cleanable & breathable. Compared to other materials, Fabric does not age well and the seat cushion will break down over the life cycle faster.
Mesh
 Mesh office chairs are ergonomic. This material has become the industry standard for office chairs.
Over time, mesh flattens out and offers little to no support. Similar to fabric, mesh is also breathable and leaves a small percentage of sitters with itchy backs.
Leather
Usually faux leather, but more expensive chairs are leather. Most Large & Tall Office chairs are types of these leathers because they maintain their integrity and are easier to clean.
One annoyance this material has more than the other types is its breathability. If your wearing shorts, the back of your legs may stick to the chair.
Vinyl
Usually found on most budget office chairs, its feel is more similar to leather but often less expensive. Most Vinyl covers are also popular and are easier to clean and disposable.
Plastic
Mostly used in the armrest, casters, and cover parts of office chairs. If you're using a plastic only chair for your workstation… you should choose your chair wisely.
Related Questions
Helpful Info About Office Chair Research & Some F.A.Q. Answered
Why Should I Spend Extra On An Ergonomic Office Chair?
Ergonomics is just one of many reasons.
Office chairs have a wide range of prices, with the majority being under $100. The average consumer may look at the more expensive ergonomic chair and wonder what the differences are that make for a higher price tag.
Why Didn't You Add Wood As A Material For Office Chairs?
Even though there are some wooden office chairs and wood-armrest appear to be common.
I omit wood as an office chair material to avoid confusion and for aesthetic reasons. Five materials lined up looks better than six in a row...IMHO.
Where Are Most Office Chairs Manufactured?
One of the largest manufactures is a company by the name of Global Sources, which is headquartered out of Hong Kong China.
SOURCES
TV, BRANDMADE. "How a Herman Miller Aeron Chair Is Made – BrandmadeTV." YouTube, 23 Dec. 2015, www.youtube.com/watch?v=fI8YcxOzkHI.
Astride Bionix. "LEX : Bionic Chair That Enhance Posture, Comfort & Life!" YouTube, 6 Sept. 2018, www.youtube.com /watch?v=dK8HGTjyDXM.
noonee Ltd. "Noonee – The Chairolution." YouTube, 5 Dec. 2013, www.youtube.com /watch?v=8KSUJ9Xtw9E
Wellbeing Team, Steelcase. "Health Impact Study: Leap Chair." Steelcase, 6 Nov. 2014, www.steelcase.com/research/articles/topics/wellbeing/leap-productivity-health-impact-study/.
 Perry, Mike. "Creatures of Comfort." Hermanmiller.Com, 2019, www.hermanmiller.com/stories/why-magazine/creatures-of-comfort/.
Noe, Rain. "Reference: Common Dimensions, Angles and Heights for Seating Designers." Core77, Nov. 2015, www.core77.com/posts/43422/Reference-Common-Dimensions-Angles-and-Heights-for-Seating-Designers.
Chair Institute. "Different Types of Office Chairs." Chair Institute, Chair Institute, 11 Jan. 2019, chairinstitute.com/different-types-of-office-chairs/.
HAWORTH, . "The Importance of Good Sitting | Ergonomic Seating GuideThe Importance Of Good Sitting." HAWORTH, 2019, media.haworth.com/asset/13337/Ergonomic_Seating_Guide_Handbook.pdf.
Stumpf, Bill. "Herman Miller ~ Bill Stumpf." YouTube, 28 Sept. 2012, www.youtube.com/watch?v=uCdteWQNeYM.
International, Back2. "How to Adjust Your Ergonomic Office Chair Properly." YouTube, YouTube, 9 Jan. 2013, www.youtube.com/watch?v=tHCR27wwN-U.
Spooky. "This $26,000 Office Chair Will Make You Feel Weightless." Oddity Central – Collecting Oddities, 3 Oct. 2016, www.odditycentral.com/news/this-26000-office-chair-will-make-you-feel-weightless.html. Accessed 12 Dec. 2019.

Claude
ChairPickr | "Writer"
Hello, My name is Claude and I enjoy sitting comfortable. Research into what separates the good from the bad in the matter of chairs started when I made a new year's resolution to have better posture.
You clicked here to find that first-rate chair. Why not stay and learn some self care?
Affiliate Disclaimer
ChairPickr is a participant in the Amazon Services LLC Associates Program, an affiliate advertising program designed to provide a means for sites to earn advertising fees by advertising and linking to Amazon.com. Some links on chairpickr are affiliate links, meaning at no additional cost to you. We will earn a commission if you click through and make a purchase.