Got Everything But A Chair For Your Home Music Studio? 🤦
We found 11 Ergonomic Chair, Stools, & special seats to help stay in the flow of making beats instead of beating your back up.
Why A Good Chair For Home Music Studios Is Essential?
Getting stressed trying to concentrate on creating music? Might be your chair!
You don't question putting down money for expensive audio equipment to get the most out of your recording sessions, but have you ever considered the seat you're using?
It's a good rule of thumb to invest in anything that separates your backside from the floor. A prominent example being the work chair.
Why can't I just use a standard chair?
Using a regular chair is better than sitting on a bench or stool.
The concern with using these seats is that they lack lumbar support.
When recording and producing music, it's important to stay alert and concentrated.
Ergonomic chairs that promote healthy posture can naturally do that just by sitting in them.
A chair with proper lumbar support and thick cushions helps producers focus more on making beats instead of the seat that is beating up their backs.
🎙️ Are there specific kinds of chairs just for a recording studio environment?
Professional multimedia engineers work behind complicated control systems are usually on-top of high-raised desk.
The engineer's chair is a niche type of chair specifically designed for the studio recording setting.
Best chairs for home music studios



What are the top pick chairs for multimedia professionals & recording studios?

| Chair Name | Brand Name | Chair Style | Max Weight |
| --- | --- | --- | --- |
| Mid-Black Chair | WORKPRO | Ergonomic | 250 lbs. / 113 kg |
| Ergonomic | E-WIN | Gaming | 330 lbs./ / 150 kg |
| Stealth Chair | Stealth | Engineers | N/a |
| Aeron Chair | Herman Miller | Ergonomic | 300 lbs./ 136 kg |
| Sayl Chair | Herman Miller | Ergonomic | 350 lbs. / 150 kg |
| Ergonomic Office Chair | Ergosuit | Ergonomic | 275 lbs. / 125 kg |
| High Executive | CLANTINA | Executive | 275 lbs. / 125 kg |
| Kneeling Chair | Sleek Form | Kneeling | 220 lbs. / 100 kg |
| Mid Back | Art Leon | Armchair | 330 lbs. / 150 kg |
| Performance Stool | K&M | Stool | 250 lbs. / 113 kg |
OUR TOP PICK FOR BUGDET MUSIC STUDIO CHAIR
WORKPRO | Mid-Back Chair
The Mid-Back Task Chair by WORKPRO might not look all that fancy, but it's feature backed just like an expensive fancy chair.
The combination of tilt-tension and seat-slider control makes this a great ergonomic chair at an economical price.
Most office chairs are not great at rolling over carpeted compared to hard-wood surfaces.
They engineer the wheels on the WORKPRO Chair to whisper over floors, which is great for audio recording spaces.
The weakest part about this chair is its 2-Dimensional armrests. Set to the maximum height, they become unstable and jiggly.
Highly Adjustable

Easy To Assemble

Breathable Mesh Material
Durability of the chair over the long term is in question based on mesh materiel the armrest jiggle.
OUR TOP PICK MUSIC STUDIO CHAIR FOR LEATHER LOVERS
E-WIN | Gaming Chair Ergonomic
As far as gaming chairs go, the E-WIN has among the most elegant of designs.
Cover in second generation PU Leather that stain resistant and all around strong to wear and tear.
The 4-Dimensional armrest is great for adjusting positions for workstations. Most office chairs scratch wood-floor surfaces, but the Soft-Glide Wheels on the E-Win are engineered to be quieter, which is great for audio recording spaces.
Sleek Design

Easy To Assemble

Great Value For The Money
Bottom seat cushion is thin and hurts the rear-end after long periods of sitting.
OUR TOP PICK MUSIC STUDIO CHAIR FOR PROFESSIONALS
Stealth | Stealth Chair
Stealth designed their engineers' chair using only high-quality materials (wheels aside). The drafting style chair is excellent for top desk studio workstations.
The combination of Active Tilt™ Seating and sturdy footrest makes leaning forward while sitting a more natural position.
The Zenwave Motion feature ensures your back won't feel sore even that after extended periods of sitting.
Stealth Pro Chair is for professionals and shows it in its price tag. If you 're serious about your craft, get a chair from a company serious about theirs.
Non-Reflective Coated Color

Breathable Fabric

The Active Tilt™ Seating Tech.
The plastic casters (wheels) are inferior quality and is loud for a recording workstation setting.
OUR TOP PICK MUSIC STUDIO CHAIR FOR BAD BACKS
Herman Miller | Aeron Chair
The mesh finish of the Aeron Chair provides the sitter with a breathable backrest, so their back won't sweat even at the flop of the river card on an all-in hand.
It's available in three sizes with class A (15¾") being for petite people and class C (18½") being for the large and tall, and Class B (17″) in the middle of the two.
Although this product has been on the market for over 20 years, Herman Miller's The Aeron is not the first name that comes to mind when discussing gaming chairs.
They equipped the Aeron with a breathable mesh back and a forward tilt functionality to find your perfect posture.
Some sitters find the seat pad is a bit on the stiffer side and may be dis-comfortable after marathon gaming.
Not For Long Sitting Sessions
OUR TOP PICK MUSIC STUDIO CHAIR FOR "CREATING THAT VIBE"
Herman Miller | Sayl Chair
Contoured with an extra-thick pad on the seat and back to provide added support for extended periods of sitting. The waterfall seat style relieves pressure on both your knees and legs to promote healthy circulation.
Herman Miller's Sayl seat is customizable for nearly every body type.
This is because of a ratchet-back configuration and adjustable seat height to you choose the ideal setup.
The arm-rest are 2D adjustable and provide added room for mobility.
Sporting 2D adjustable armrests and provide added room for mobility.
This task chair also features center tilt and forward seat tilt to control the level of recline more accurately, so you can station your chair up straight depending on the work of your doing.
What sets this chair apart from the competition is the 3D Intelligent Suspension Back design.
Some sitters have reported the chair's seat cushion is too firm and is uncomfortable to use after long periods of sitting.
OUR TOP PICK

EXECUTIVE

CHAIR FOR MUSIC PRODUCERS
Ergousit | Executive Chair
The Ergousit Executive Ergonomic Chair is both breathable and comfortable to reduce fatigue caused by unbalanced posture. The essential features you'd expect from an ergonomic office chair are excellent for its price.
These ergonomic essentials include a waterfall seating style, three-dimensional armrest, adjustable tilt-tension backrest, and headrest.
Durable PU supports the chair up 'hard' casters glide well on rugs and hard surfaces.
Easy to assemble ( 15 Minutes)

Waterfall Breathable Style Seat
The lumbar support systems caters to shorter sitters.
OUR TOP PICK DRAFTING CHAIR FOR MUSIC PRODUCERS
Eurotech | Apollo Drafting Chair
The Eurotech Apollo DFT9800 drafting chair was used with taller desk. They changed features from a regular ergonomic office chair, such as the pneumatic adjuster (Height Adjustment).
This home music studio drafting chair is the best bang for your buck in terms of quality and price. The waterfall seat design and foot-rest complement each other and make for a great seating experience.
The leg rest is sturdy and at a ergonomic height.

High Quality "Steel" Footrest
Lint can easily get stuck in the mesh of the backrest mesh seat pad.
OUR TOP PICK MODERN CHAIR FOR MUSIC PRODUCERS
CLATINA | High Executive Chair
The Executive High-back ergonomic office chair has a waterfall seating style that hugs your spine with a breathable mesh backrest.
The rectangular armrests offer plenty of resting space and are adjustable in three dimensions.
The elegance of CLATINA's design has some drawbacks, however, larger sized sitters may find it's not supportive enough for an executive style chair.
Wide Armrests For Extra Space

Back Tension Adjustment
Larger sitters complain about the range of recline in the backrest.
OUR TOP PICK KNEELING CHAIR FOR MUSIC PRODUCERS
Sleekform | Kneeling Chair ​
This chair is adjustable and maneuvers by moving weight off your shins. There are unorthodox ways to sit kneeling chairs such as both knees out, one legged, or even sitting backwards.
If you are cautious about your knees, then the Sleekform Kneeling Chair is a great office chair and standing desk alternative.
Although it sounds like all the weight is going to your knees, but in actuality, the weight is getting evened out through the buttocks and shins.
Unlike office chairs, it places your weight onto your sit bones so your pelvis tilts forward, making an "S" shaped curve in your spine, which is the ideal ergonomic posture.
Designed to work with a standard 29″ inch high desk.

Adjustable Seating (97°-127°)
Should NOT sit in as long as traditional office chairs.

Less ergonomic for short people.
OUR TOP PICK WOOD CHAIR FOR MUSIC PRODUCERS
Art Leon | Mid Back Office Chair
This interesting styled chair will be the classic focal point of your recording studio. The Art-Leon chair has a vintage feel with a mid-century modern twist. The 360° swivel base sits on five sturdy steel legs equipped with casters.
Its most distinguishing part is the walnut wood panels on the outside of the seat.
This chair may lack a traditional lumbar support cushion, but the seats backrest has a slight curve to support healthy posture.
Easy clean with a damp cloth

Made from high-quality materials
The seat has no adjustable recline capabilities

Steel base scratches easily
OUR TOP PICK FOR MUSIC PERFORMANCES IN STUDIO BOOTH
K&M Stands | Performance Stool
This interesting styled chair will be the classic focal point of your recording studio. The recording industry widely recognized K&M Stands for its high quality.
Designers equip the performance stool with four rubber stoppers so its occupants can use it on uneven surfaces.
It folds up and is compact to fit enough in the car's trunk and is a reliable sitter for those traveling musicians.
The spring-loaded clamping knob is easy to use, which makes adjusting height quick and pain free.
This chair may lack a traditional lumbar support as a backrest, but the seat's cushion has a slight curve to promote healthy sitting posture.
Adjustable Footrest

Foldable (Great For Travel)

Range in height
Footrest can not be forwardly adjustable, it lays directly below knees.
So What Makes A Chair Ideal for a recording Studio?
There are important things to consider when buying a chair being used in a studio recording room.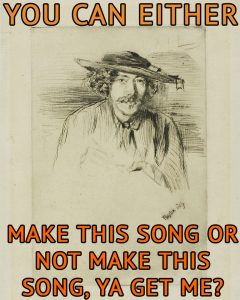 Besides being aesthetically pleasing for the revolving door of the artist. The rite chair depends on your body frame, height of the desk, and your audio system situation.
Minimal Noise
Nobody wants to hear a background noise in their recordings. It's important to have a chair that will not squeak or jiggle when being used in a home music studio.
Materials like leather might be more prone to creating unwanted noises compared to something softer like mesh fabric.
Are You Using A SubPac Within Your Workstation?
If a SubPac tactile sound system is running within your setup, you'll want to establish that your chair will sustain it. While the SubPac M2 series are sufficiently compact enough to work with almost all full backed chairs, the S2 is greater and for some shorter chairs be an uncomfortable experience.
Depending on the material they make the chair of, it will reverberate at various frequencies.
Because of this, you probably must tinker with your SubPac's settings to make get the best experience out of your new chair.
Adjustable Features (Height Range & Armrests)

Music producers work at different workstation throughout their creative process, each standing at different heights.
An ergonomic chair with a wide range height in the armrests and pneumatic lift are essential for maintaining healthy posture.
Proper Lumbar Support (Backrest & Seat Tilt)
Give your lower back much needed support! Long periods of producing music in front of the workstation can create many posture issues.
While your back is up against the chair, there should be a bump near your lower back, commonly referred to as lumbar support.
Spend What You're Comfortable With
Chairs come at all different price tags. It's not the item to play 'Keeping up with the Joneses'. There is quality at ALMOST every precise tier.
If you 're renting a recording space, remember that most swivel chairs under $100 will break apart within 12 to 18 months.
Engineer Chair VS Your Chair
How Does The Special Features In Engineer's Chair Compare To Other Chairs?
Can ergonomic chair makes Creating Music more productive? (and Enjoyable)

With chairs used by professional creatives, size kinda matters! Working for extended periods of times doing meticulous activities in a chair that is too high or too low will negatively affect your posture.
An easy method to finding out if you're sitting in a proper-sized chair is by looking at your knees.
If they point upwards, it means the chair is too short. When the chair is too high, you easily notice this by your lack of balance.
Continuously sitting in the wrong-sized chair may cause issues such as Headaches, Gastrointestinal pains, and Gastrointestinal pains
Making Music In The Recording Studio Should Also Include Unhealthy Posture!
The many health reasons we discussed above why not practicing safe posture could lead to health issues?
Negative reasons aside, sitting up straight contributes to staying alert and better focus. An effective way to avoid hunch-back is by integrating ergonomics within every recording workstation. Not convinced?
A 2019 study out of the Federal University of São Carlo researched into the distribution of weight while seated in an office chair within the work-place setting.
76% of the body weight gets placed on the lower back!
The second highest percents of distributed weight was for plantar support (16%).
Third, followed by the surface desk or workstation table (5%).
The fourth bottomed out at (3%) of the weight allocated to the backrest.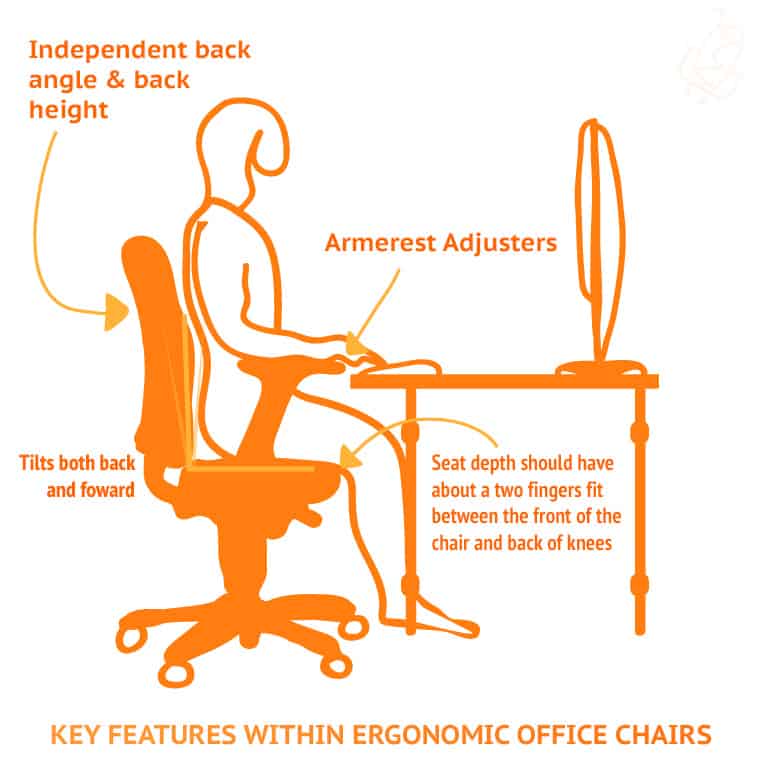 Related Questions
Helpful Info About Music Chairs & Some F.A.Q. Answered
✅ How Are Musicians Chairs Different From Chairs For Music Producers?
It's essential for musicians playing string or wind instruments to sit in a chair that arches their back in a position more natural for playing music.
In terms of aesthetics, musicians' chairs either look like lobby chairs or workout benches. They equip some of these chairs with foot-rest for added comfort and more niche than one's even have guitar stands designed in the chair's legs.
✅ How Many Chairs Should I Have In A Music Studio?
At least two for the occasional guest, if you're the homebody type of producer. More seasoned music makers should have 5 to 6 chairs available for sitting.
SOURCES
Raw Technique Studios. "The Problem With Being In The Studio All Day." YouTube, 30 Nov. 2019, www.youtube.com/watch?v=VaFhswmuSEI.
Ohlendorf, Daniela, et al. "Fit to Play: Posture and Seating Position Analysis with Professional Musicians – a Study Protocol." Journal of Occupational Medicine and Toxicology, vol. 12, no. 1, 1 Mar. 2017, 10.1186/s12995-017-0151-z. Accessed 8 Dec. 2019.
"Specifications." ErgoLab, www.stealthchair.com/specifications.html.

Claude
ChairPickr | "Writer"
Hello, My name is Claude and I enjoy sitting comfortable. Research into what separates the good from the bad in the matter of chairs started when I made a new year's resolution to have better posture.
You clicked here to find that first-rate chair. Why not stay and learn some self care?
Affiliate Disclaimer
ChairPickr is a participant in the Amazon Services LLC Associates Program, an affiliate advertising program designed to provide a means for sites to earn advertising fees by advertising and linking to Amazon.com. Some links on chairpickr are affiliate links, meaning at no additional cost to you. We will earn a commission if you click through and make a purchase.