Famous Chairs from Pop Culture According to ChairPickr
On Chairs On Cinema, 15 Memorable Chairs From Famous Movies, Television, & Comics.
On Chairs On Cinema, 15 Famous Chairs In Memorable Movies
The chairs used in film cinema, TV shows, plays, and online media.
| Chair Name | Appeared In | Year (s) |
| --- | --- | --- |
| The Captains Chair | Startrek | 1966-1969 |
| Djin Chair | 2001: A Space Odyssey | 1968 |
| The Emperor's Throne | Starwars | 1980-1983 |
| Chairy | Pee-Wee's Playhouse | 1986-1991 |
| The Ovalia Egg Chair | Men In Black | 1997 |
| The Red Letaher Wing-back | The Matrix | 1999 |
| The Hot Seat | Who Wants to Be a Millionaire | 1999-Present |
| Throne of Gondor | Lord of The Rings | 2001-2003 |
| Dumbledores Chair | Harry Potter | 2001-2011 |
| Dr. Evil Motorized Chair | Austin Powers In Goldmember | 2002 |
| Hover Chair | Wall-E | 2008 |
| Odins Chair | Marvel, Thor | 2011 |
| Dr. Xaviers Floating Chair | X-Men Days of Futures Past | 2014 |
| Anthro Verte Flexible Highback | Batman VS Superman | 2016 |
| The Iron Throne | Game of Thrones | 2011-2019 |
Listed above are not just iconic things to sit on, these chairs also represent the attention to detail creators go through to get their audiences immersed in a story.
Below is a video playlist starting with an excellent synopsis about the importance of chairs in cinema, also movie clips of these listed chairs.
Most Popular Chairs of All Time
2001: A Space odyssey (1968) | Djin Chair
The attention to detail in 2001: A Space Odyssey can be seen throughout this classic film. These red futuristic chairs are a prime example of this.
The Djin chairs appear when Dr. Floyd enters the Hilton lobby of Space Station Five while on his journey to the moon. This iconic piece of cinema was among the first product placements within a film.
Although futuristic looking, the Djin Chair is really a product of its time. The 1960s was the cusp of the ergonomic revolution. This chair has become a collector's item but can still be found on online auction sites like eBay.
The Djin chair goes down in both film and design history as one of the coolest space chairs.
Starwars (1980-1983) | The Emperor's Throne
The throne room of Emperor Palpitines was on the second Death Star at the pinnacle of a tower. The Empire designed the room to be intimidating and is darkly lit.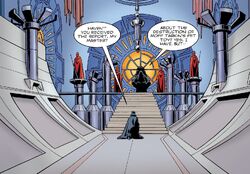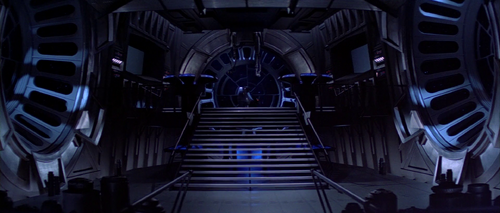 We're only going to discuss the throne of Death Star II. There are, however, six throne rooms in the world of Starwars:
Imperial Palace
Imperial Sanctum
Emperors Citadel
Emperor Palaptines Surgical Reconstruction Center
Death Star I
Death Star II
Fel's Throne Room
There is not much known specifically about the throne itself. What we know is Emperor Palpatine's throne tower was reconstructed just after the Battle of Endor.
If you know anything about the Starwars story-line, this is battle is where he cannot corrupt Luke Skywalker and thrown off the tower's edge by his apprentice Darth Vader.
One thing we know is that Palpatine barely got any time even break in the cushion of his throne on the Death Star II.
Men In Black (1997) | The Ovalia Egg chair
Designed by Henrik Thor-Larsen, a Danish industrial inventor in 1968. This chair has aged gracefully...
It still looks futuristic!
The Ovalia Egg Chair was featured in a scene of Men in Black scene where protagonist Will Smith and U.S. Navy candidates take a test to become members of the Men in Black Agency.
They encapsulate the cocoon surrounding this piece of furniture with fiberglass and is 20 different colors of fabric.
Believe it or not, the production of these chairs was out of production for a decade from 1978 to 1988.
The popularity of this chair rose after being seen on the promotional posters of the movie Men in Black.
The Matrix (1999) |
The Red Leather Wing-back Armchair
Few movies have turned a piece of furniture into a mysterious symbol.
Perhaps the most normal chair on our list, it's commonly found in libraries, hotel lobbies, and cigar lounges.
This chair is more than just a place Morphious sat in to look cool. It looked so cool it was the unofficial logo of the series.
Compared to the submissions ahead, this leather wing-back is the famous chair I'd want in my home.
Dr. Evil motorized chairs |
Austin Powers in Goldmember (2002)
Auctioned off between $5,000 - $7,000 according to the live auctioneers.
This chair is a bit rusted, but that might be the way it was originally designed, overall this piece of furniture screams evil.
From the 2002 film starring Mike Myers. The Dr. Evil chair was a prop in the film Austin Powers in Goldmember submarine sequence.
The chair reminds me of a captain's chair on a Klingon Warbird.
Nerd references aside, this chair is maniacal, it features a joystick control with novelty buttons such as "On/Off; Intercom; Vibromassage ; Shark Tank; Missle; Laser.
Dr. Evils' motorized chair is based on G Plan 6250 Chair. This being a parody of James Bond also pays homage to Blofeld's chair from "You Only Live Twice".
Harry Potter and the Sorcerer's Stone (2001-2011) | Albus Dumbledore's Chair
It's as wizard as wizards get; The chair of Dumbledores was easily identifiable as a headmaster's chair.
It had a uniquely curved armrest covered with thick leather pads. The intricate wood work had esoteric signs carved in it and a renascence inspired paint job.
Inspired by The Coronation Chair AKA

King Edward's Chair.

Dumbledore could actually summon this chair out of thin air using his magical abilities.
The Deathly Hallows symbol etched in on the back of Dumbledore's chair.
Richard Harris > Michael Gambon
Not surprised, Ol' Dumbledore always sounded sleepy in the movies. That chair was too damn comfy.
To be clear, I am talking about the real Dumbledore from the first and second films; The second Dumbledore to be cast didn't scratch my itch.
Wall-E (2008) | Hover Chairs
The hover chairs from this film are iconic for their leisureliness.
We might not see this chair in reality, but hopefully the world of Wall-E does not become a future reality. Just look at these legless chairs, they got holographic TVs and the furniture even has an operating system with material design.
Imagine the smell of this guy's seat – probably stinks of butt. Another question surrounding this chair is if ever runs out of battery and is their weight limit.
It looks like there is only one type of chair, but perhaps it grows as the human grows?
Marvel's Thor (2011) | Odin's Chair
This impressive-looking throne was designated to the ruler of Asgard, a planet in the Marvel Universe.
The throne was a symbol of command and played a large part in Thor story arc, as well as Loki's.
For sure, the most preferred throne to sit in on this list. The throne room has great lighting and is the most majestic set in all of Asgard.
For a short time, Odin's son Loki commanded this chair.
They also referred the Throne of Asgard to as "Hlidskjalf" and is the only place Odin can become celestial with Asgard's 9 worlds.
X-Men Days of Futures Past (2014) |
The Floating Chair
Believe it or not, this chair did not use special effects to levitate. It actually levitated a couple inches.
Throughout the X-Men film franchise, Dr. Xavier has strolled around in a few different chairs, none are as cool the levitating chair from Days of Futures Past.
Batman VS Superman (2016) |
The Anthro Verte Flexible Highback chair
The perfect chair for Bruce Wayne and an even better looking movie prop.
Believe it or not this is an actual ergonomic chair and is priced around $1600.
Batman Vs Superman was not my favorite rendition of Bruce Wayne, but I sat through this film mostly for the scenes with this chair.
Just at look at this thing – it's a super chair on its own without Batman's behind in it.
The upholstery is premium full-grain leather.
Extremely customizable and feature rich, including tilt-forward headrest/seat, waterfall armrest/seat, a one-of-a-kind lumbar support system.
They connect the backrest to a series of 11 torsion spring-loaded bearing joints to curve with your back for additional lumbar support.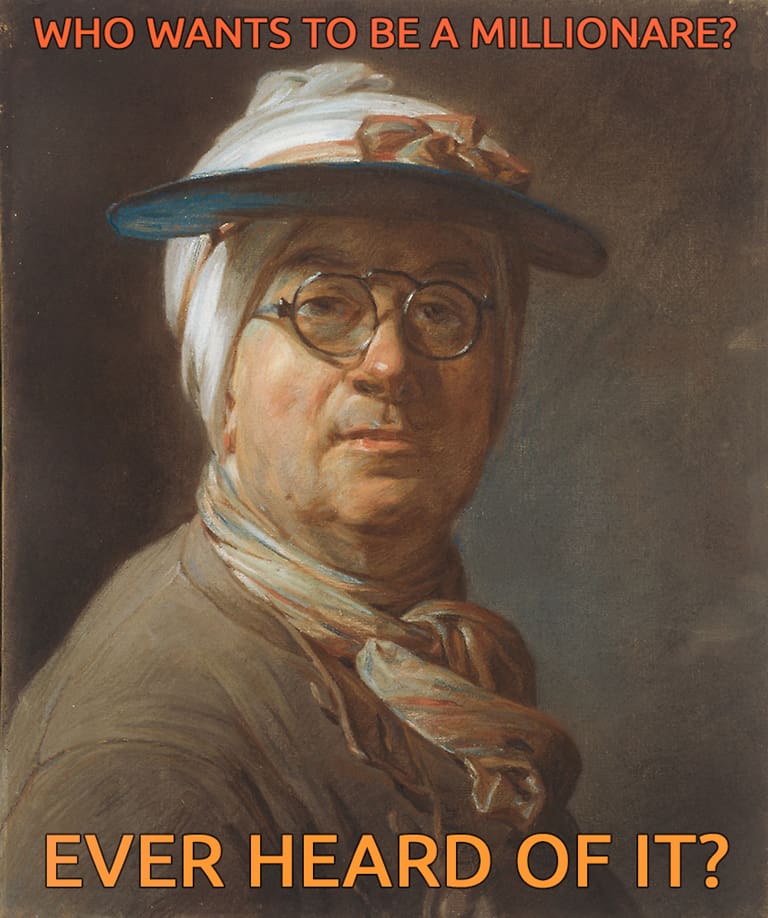 Startrek (1966-1969) | The Command Chair
Not the best captain's chair in space, but arguably the most well known. I always viewed this version of StarTrek for old people, Klingons aside..
Look how old this chair looks! It's vintage and as voluptuous as Captain Kirk hairdo.
The actual color of this chair is an off white variant called Gravity.
The original captains chair was actually inspired by an executive office chair, The Madison Executive Office Chair to be exact.
The buttons on the side are called "Gumdrop Buttons" and can control specific actions of the ship, such as Jettisoning a disruptive crew member.
Data tapes are another feature on the captain's chair. They usually contain secret messages and information.
Arguably, the most iconic feature of this chair was its intercom system. Which was in the back of the chair.
Pee-Wee's Playhouse (1986-1991) | Chairy
The most sentient chair on our list and a piece of furniture that will haunt our adult nightmares.
As a child, the thought of having a talking chair seemed kind of cool, but as an adult, it's not. I could only imagine the drama between me and the chair after spilling something on it.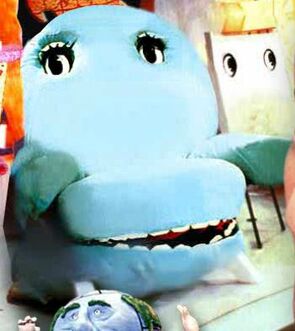 Is Chairy comfortable? That is the biggest question I have for Peewee Herman.
It appears to be not the chair you wanna fall asleep in, considering its mouth is under you.
Chairy has mysterious origins and the creators of the show's only inspiration behind this armchair was a chair that could offer hugs.
Who Wants To Be a Millionaire (1999-Present) | The Hot Seat
This show had been through four different show formats, three hosts, and of course a remodeled chair.
A saloon style chair inspired the 2010 implementation of chair found in a beauty-polar and is well known as the "Hot seat".
From 2007 to 2011, there were 14 guest hosts on the show.
The Hot Seat is actually a drafting chair that measures three feet in height.
The Hotseat was eventually removed because its original intention was to make contestants feel nervous.
There have been multiple spin-offs of the show including the Million Dollar Tournament of Ten, Who Wants to Be a Super Millionaire, and the 10th Anniversary Celebration Series Event.
Game of Thrones (2011-2019) |
The iron Throne
Technically, a chair The Iron Throne is the most sought after seat throughout the Seven Kingdoms within the Game of Thrones universe.
It's described in the books as "cold and hard, with many jagged edges". Basically, the Iron Throne represents the King of Kings and is a pain in the ass to sit in all day, but it means you king.
It's no surprise a few sitters of the Iron Throne went mad.
Just imagine having to walk up and down those stairs all the time at any chance tripping and getting impaled by your own chair.
In the books, 1000 swords made up the Iron Throne, however, on the TV series because of budget constraints, there was only around 250 swords.
The swords were taken from enemies during Aegons conquest of the seven kingdoms.
In the books the Aegon the original sitter of the iron throne had his dragon, Balerion the Black Dread smolder a bunch of swords. Aegon then ordered black smiths to meld it into a throne.
Aegon purposefully had the throne sit uncomfortable to remind future airs to sit & rule with caution.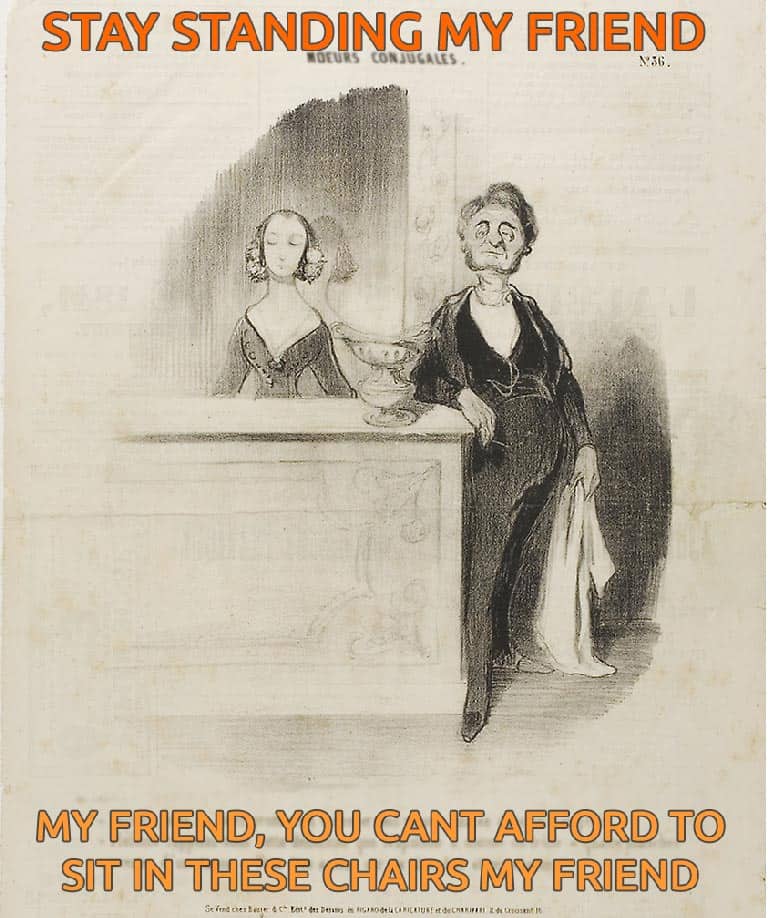 Most Expensive Chairs In History
| # | Name of Chair | Price |
| --- | --- | --- |
| 25 | EAMES SOFT PAD EXECUTIVE CHAIR | $2,559 |
| 24 | SPECTRUM WEST WORK CHAIR | $2,650 |
| 23 | ARPER ASTON EXECUTIVE CHAIR | $3,695 |
| 22 | EAMES EXECUTIVE WORK CHAIR | $4,692 |
| 21 | VITRA GRAND EXECTUIVE CHAIR LOWBACK CHAIR | $5,240 |
| 21.5 | VITRA SKAPE HIGHBACK CHAIR | $6,825 |
| 20 | WEGNER SWIVEL CHAIR | $12,500 |
| 19 | G PLAN 6250 CHAIR | $16,000 |
| 18 | ELYSIUM R BY DAVID HUGH LTD | $26,000 |
| 17 | JK ROWLING'S HARRY POTTER CHAIR | $29,117 |
| 16 | CAMPANA BROTHERS BOLOTAS CHAIR | $38,000 |
| 15 | MARTIN BAKER MK3 EJECTION SEAT CHAIR | $39,995 |
| 14 | FROM THE GLITTER BY KANG MYUNG SUN | $50,000 |
| 13 | GETSUEN DIAMOND ARMCHAIR | $67,000 |
| 12 | THE SILHOUETTE CHAIR | $78,128 |
| 11 | LIMITED EDITION BANQUETED CHAIR | $85,000 |
| 10 | THE DARBOUX CHAIR | $85,500 |
| 9 | THE RIEMANN GILT BRONZE CHAIR | $90,000 |
| 8 | THE ONYX CHAIR | $140,000 |
| 7 | KENNEDY CABINET CHAIR | $146,500 |
| 6 | PLUMEBLANCHE DIAMOND ENCRUSTED | $187,000 |
| 5 | Z-CHAIR BY ZAHA HADID | $204,000 |
| 4 | THE SKULL CHAIR | $500,000 |
| 3 | PININFARINA'S ARESLINE XTEN CHAIR | $1,500,000 |
| 2 | MARC NEWSON LOCKHEED LOUNGE CHAIR | $2,900,000 |
| 1 | THE DRAGON'S CHAIR | $28,341,909 |
For a more in debt look at each chair and their unique features, we fully cover the 25 most expensive chairs to date.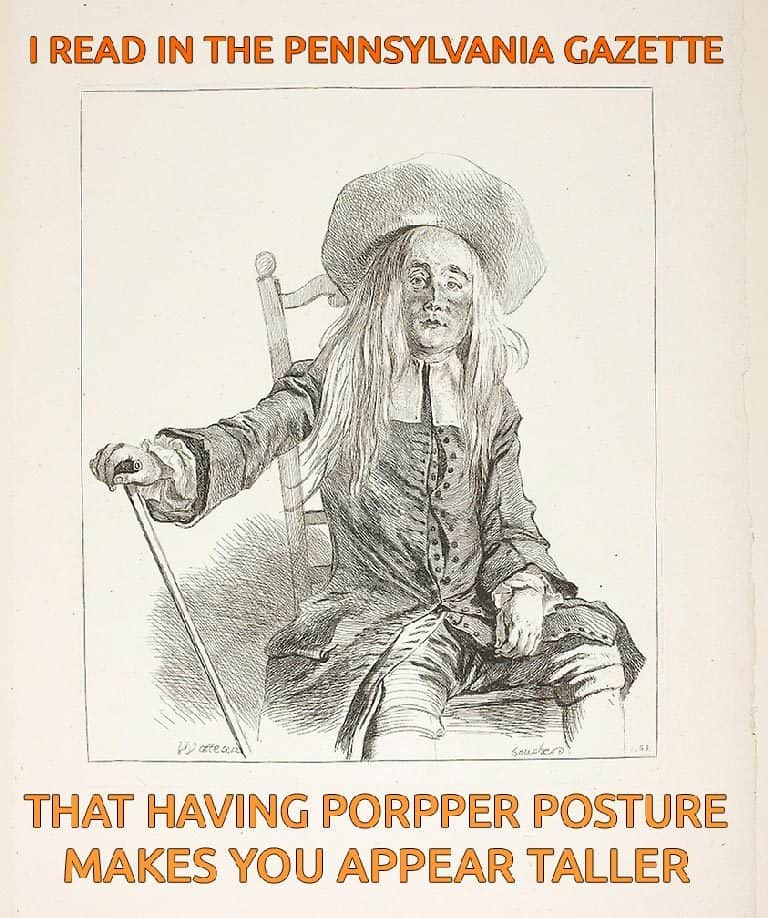 Related Questions
Helpful Info About Famous Chairs
What is the Importance of Chairs in Movies (Film)
Any chair can be used in a scene, but great chairs are chosen for a purpose. 
Chairs are in many scenes, but grand chairs are chosen for a purpose.
The chair used in a film can define the world, theme, and personality of the character.
The chair used in a film can also show power and the morality of the leader that sits in it.
The chair used in a film can show the personality type of the character that sits in it. Dr. Evil's chair in the Austin Powers films is cheekily evil looking.
The chair used in a film can help develop the story in a scene.
Depending on how the character is sitting, chairs influence their moods, interactions with others.
Animated characters especially have their chairs tailored to their looks and personality, like that Carl and his arm-chair from the Pixar film "Up".
Why did'nt you do the couch from the sitcom, Friends?
It's a couch...
As a native New Yorker, I think Friends is a vanilla sitcom for vanilla types. It brings a bad vibe to NYC and will NEVER galvanize such hogwash.
Our Favorite Famous Chair?
It's not chairy (Pee-Wees play house)... It would be a toss-up between the Hover Chairs from "2008" film Wall-E and the Red Leather Wing-back Armchair​ from "1999" the film The Matrix.
SOURCES
Zhou, Tony. "In Praise of Chairs." Vimeo, 28 Dec. 2019, vimeo.com/129242528.
. Vivien. "At $51,000 This Is the Worlds Most Advanced Chair That Even Neutralizes Gravity." Luxurylaunches, 10 Jan. 2018, luxurylaunches.com/home_improvement/at-51000-this-is-the-worlds-most-advanced-chair-that-even-neutralizes-gravity.php.
Who Is Albus Dumbledore. "Albus Dumbledore." Harry Potter Wiki, 2017, harrypotter.fandom.com/wiki/ Albus_Dumbledore.
Spooky. "This $26,000 Office Chair Will Make You Feel Weightless." Oddity Central – Collecting Oddities, 3 Oct. 2016, www.odditycentral.com/news/this-26000-office-chair-will-make-you-feel-weightless.html. Accessed 12 Dec. 2019.
Food Juggler. "Fitless Humans (WALL·E)." YouTube, 24 Dec. 2013, www.youtube.com/watch?v=s-kdRdzxdZQ.
Cunningham, Lowell, et al. "Men in Black." IMDb, 2 July 1997, www.imdb.com/title/tt0119654/.
"Hlidskjalf." Marvel Database, 2019, marvel.fandom.com/wiki/Hlidskjalf.
Myers, Mike, et al. "Austin Powers in Goldmember." IMDb, 26 July 2002, www.imdb.com/title/tt0295178/?ref_=nv_sr_srsg_0.
Stanton, Andrew, et al. "WALL·E." IMDb, 26 June 2008, www.imdb.com/title/tt0910970/?ref_=fn_al_tt_1.
Reubens, Paul. "Pee-Wee's Playhouse." IMDb, 13 Sept. 1986, www.imdb.com/title/tt0090500/
"Game of Thrones Chair DIY." YouTube, 17 July 2017, www.youtube.com/watch?v=jBvSUjn9chM.
The Last Harpy. "The Secret Of The Iron Throne | The Swords (Game of Thrones)." YouTube, 19 Aug. 2016, www.youtube.com/watch?v=Y-P3yaGYWqI.
: "R/IAmA – I Am Actor Patrick Stewart of Yorkshire, X-Men, Star Trek and Blunt Talk. AMA!" Reddit, 2009,  www.reddit.com/r/IAmA/comments/ 3hq15d/i_am_actor patrick_stewart_of yorkshire_xmen_star/cu9hrue.

Claude
ChairPickr | "Writer"
Hello, My name is Claude and I enjoy sitting comfortable. Research into what separates the good from the bad in the matter of chairs started when I made a new year's resolution to have better posture.
You clicked here to find that first-rate chair. Why not stay and learn some self care?
Affiliate Disclaimer
ChairPickr is a participant in the Amazon Services LLC Associates Program, an affiliate advertising program designed to provide a means for sites to earn advertising fees by advertising and linking to Amazon.com. Some links on chairpickr are affiliate links, meaning at no additional cost to you. We will earn a commission if you click through and make a purchase.