Why You Need to Spend Extra On Your Next Office Chair?
We spend on average 8 hours a day in chairs (40 hours per week) . Splurging on something you might spend around 33% of the day is worth the investment.
Suffering From Back Pain? It Might Be Your Old Deflated Office Chair!
In today's modern society, most work gets done behind a screen and keyboard. Our sedentary lifestyle means we lend more than time sitting.
The investment of well-being should be in consideratio!
Whether it's your gaming station or workstation, we sit on average 10 hours a day in chairs (50 hours per week).
Splurging on something you might spend over 40% of the day interacting with is worth the investment into your well being.
Why Pay Extra For An Ergonomic Office Chair?
We invest more than time into our seats the investment of well-being should be in consideration. We have documented that sitting all day, for extended periods of time, causes an array of health concerns.
Do NOT cut corners on your health!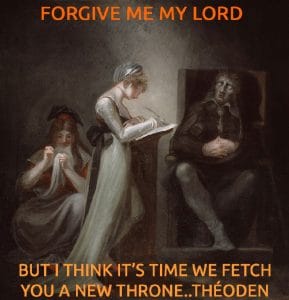 What Do You Get For Spending More On An Office Chair?
Implementing ergonomic design makes for a comfier chair!

Adjustable features and posture correcting shaped seating makes them the healthier option for long term sitting compared to conventional office and gaming chairs.
Here are a five advantages ergonomic chairs have over conventional ones.
Provides better back support to your back, butt, shoulders, and neck.

Allows you to tilt to align you with your workstation without straining your wrists, neck, or shoulders..

Lessens slumping and slouching while improving your posture.
Places your body at the proper height so your computer screen is proportionate to your line of sight. (Eye level with the top part of monitor)
Allows you to adjust your seat to an appropriate position, enabling you to choose your preferred sitting posture and let your feet firmly touch the floor.
Most of the parts are replaceable if your warranty expires, also the warranties are longer on average compared to a budget tier office chair.
Quality ergonomic chairs is all about being able to adjust to the user. Mostly done through adjusting the angle of backrest, height of seat, and armrest.
No single chair will be the perfect one for everyone, which is why having a wide range of adjustments (5″0 to 7″0 feet) is the industry standard.
A 2012 study shows the effectiveness of ergonomic chairs in the work place and concluded long term benefits when employers implemented them over standard office chairs.
The Average Price Of Office Chairs
Whats your budget? Investing in an ergonomic chair allows you to work harder and game happier behind your desk.
With such a wide range in prices, most people are wondering how much should they on an ergonomic chair?
| Price Tier | Budget | $ | $$ | $$$ |
| --- | --- | --- | --- | --- |
| Price In USD | Less Than $250 | $250 - $500 | $500 - $750 | Over $750 |
Your budget is the biggest factor in deciding what your throne will be. On a side note, I highly recommend steering clear of anything under $150!
This is because you likely won't have the proper health benefits of an actual ergonomic office chair or a quality warranty.
Sitting in an ergonomic chair will not be the elixir of your sedentary behavior, but it will be a small step towards a healthier lifestyle.
From my research, I found that the best bang for your buck is between $250 and $950.

There are outliers in this price tier, and Amazon reviewers respect some of these lower tier "ergonomic" chairs. 
With that being said, there is an old cliche to remember...you get what you pay for.
What 3 things influence the price of an ergonomic office chair most?
The biggest influence is the price of materials. Second is the extensiveness of warranties. Third being the amount of features included in the chair.
What Goes Into The R&D Of Creating An Ergonomic Office Chair?
Some prominent names in the ergonomic office chair market spend multiple years and tens of millions of dollars.
The steel case leap chair took 4 years to develop, cost $35 million to create, and was involved in 11 academic case studies.
9 Features To Look For In An Ergonomic Office Chair to help With posture
More features do not always mean better. Some are marketing shticks, but most are important. Here is a list of what I look for, a chair to support my bad back and better my posture.
Armrest
At the very minimum, they should be 2D, but 3D+ is preferable. It is also convenient if they are detachable. Leather cushion armrest are probably the most comfortable for resting sore elbows, but the oils from our skins lead to faster wear and tear.
Breathable Material
No offense leather lovers, but leather office chairs make my back sweat and don't age well. I recommend going with a mesh.
Adjustable Lumbar Support
This feature is often overlooked because most chairs have basic lumbar support. Adjusting your lumbar support will offer the most comfort.
Adjustable Lumbar Support
This feature is often overlooked because most chairs have basic lumbar support. Adjusting your lumbar support will offer the most comfort.
Adjustable Seat Tilt
The controls are usually found below or in front of the chair that lets the sitter adjust their seat forward and backward. Tilt lock enables the sitter to lock the chair in an upright position.
Seat Dimensions
The seat height from the floor and armrest is important. The width and depth of the seat pads is a big factor for petite sitters because most chairs are made for larger people.
Thick Back Seat Pad
The kind of seat pad that hugs your body when you sit in. These chairs contour to your back and promote a healthy 'S' curve when sitting in it.
5 Star Metal Base
An Ergonomic chair should have a five star base of casters (wheels), preferably double casters.
Chair Mobility
Swivel is a must. Also look at the casters (wheels) and make sure they're not low quality. I especially enjoy the Razor scooter type casters.
Advantages Of Office Chairs With No Armrests
Unlike a traditional armrest that is stationary. 2D and above armrests move up and down so you can adjust them to your desired height.
Space-saving | If you're in a tight workspace and have little room to swivel, no armrest can be attractive.
Armrest Are The First To Show Wear & Tear | Armrests break easily and are the first signs to appear in a distressed office chair.
Cheaper | Most businesses are trying to save money, with so many body types working in one place. Office chairs without armrests are akin to the one size fits all snap-back hats.
If your looking for more customization. 3D & 4D armrests are worth looking into.
What Factors Go Into Making One Chair More Expensive Than Another?
When comparing ergonomic office chairs, there are a few things to keep in mind as it relates to pricing.
More Features Will Add Extra Cost

Durability Has a fixed price.

The Finish to Choose Significantly Affects the Price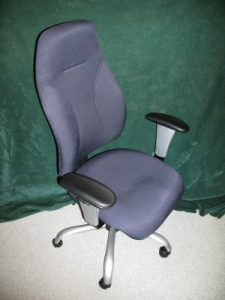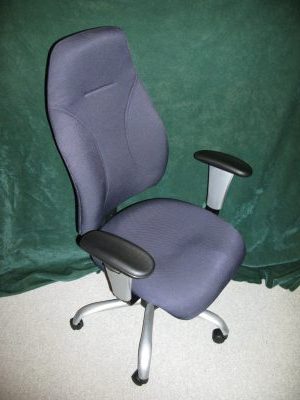 Since the top branded ergonomic office chairs are only being sold through trusted distributors, they are usually priced slightly above average.
This means a quality ergonomic chair will retail anywhere between $200 to upwards of $2,000.
Few chairs are being sold above two thousand dollars. The ones that are tend to be high-end executive chairs with like crocodile leather upholstery.
More Features + More Adjust ability = More Expensive
Almost everything about your ergonomic office chair can be customized and adjusted. If you're looking to get all the bells and whistles in your next chair, prepare to spend extra.
Features to look to get the most out of your purchase.
Adjustable Armrest–Check that your body matches the height accommodations. You want your arms to rest at a 90-degree angle.
Adjustable Seat Height–The height of the seat is important because improper height causes poor blood circulation

as well as

discomfort.
Adjustable Seat Depth–Adjusting the depth of your seat, either forward or back, will ease pressure on your thighs and allow proper circulation throughout the legs.
Adjustable Back and Lumbar Support

– 

An adjustable seat back will make or break your pleasurable seating experience. This feature will help you align the height so it curves best with your body.
Durability has a fixed price, you get what you pay for. There are exceptions to every rule. When buying an office chair, there is a minimum price to avoid where the durability of the chair comes into question.
If a chair has a retail price above $250, they are mostly shipped with reliable warranties; you can expect it to stay comfortable for much longer than a less expensive one.
Ergonomic office chairs priced between $50 to $150 typically need to be replaced every couple of years. Warranties should always factor into your decision. More expensive chairs have longer warranties are on average, between 10 and 12 years.
The finish you choose will significantly affect the final cost.
Any extra materials or finish added to your chair will impact the end cost. Most brand name office chairs are now being manufactured with different grade materials to match different price points.
The same leather chair can be as much as double the price of its upholstery variant.
Double caster wheels made for carpet price higher than standard non carpeted casters.
How Do Chair Finishes Affect Cost And The Price Listed?
The listing price of a chair will commonly feature entry level materials like grade-a fabricates and plastic bases. Premium finishes can be added on but will increase the price.
These 'extras' can be higher quality leather upholstery or a polished aluminum basis.
They are usually cosmetic and won't add to the ergonomic experience like an in the seat adjustable lumbar support system or casters compatible with hardwood floors.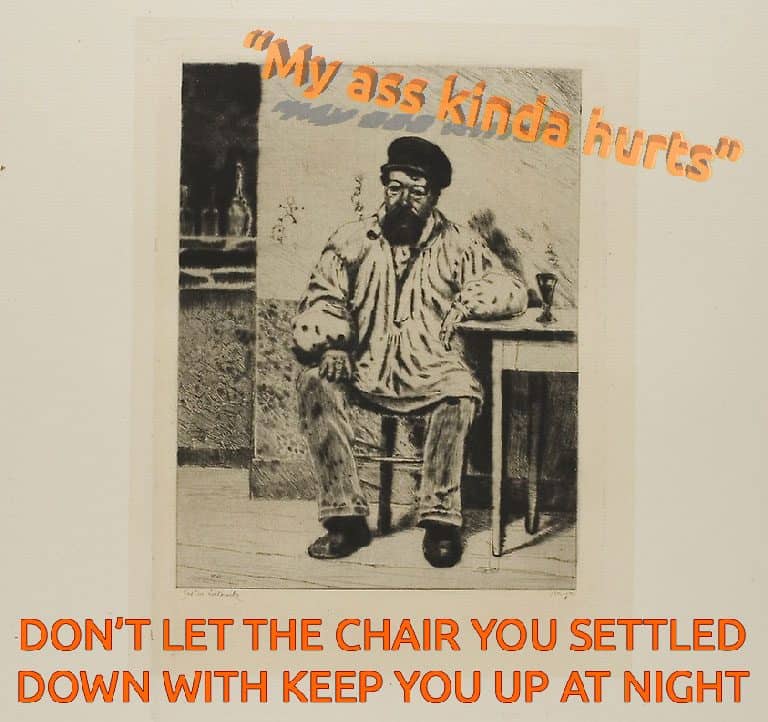 Related Questions
Helpful Info & Some F.A.Q. Answered About Office Chairs
What Is The Difference Between Regular Armrest And 2D Armrest
Unlike a traditional armrest that is stationary. 2D and above armrests move up and down so you can adjust them to your desired height.
Variety of Features

Price of Materials

Quality of Warranty
Depending on what surface your chair swivels along. 3D or 4D armrests are worth the upgrade If you want more customization. 
What Is The Difference Between An Ergonomic Office Chair And A Traditional One?
Unlike a traditional chair, ergonomic office chairs support the natural curve of your back, so you're less likely to hunch over.
They are highly adjustable so your feet easily touch the floor, which encourages better sitting posture. This eases back pain and is overall a healthier option for your rump.
SOURCES
Interiors, Office. "How Much Do Office Task Chairs Cost?" YouTube, YouTube, 17 June 2019, www.youtube.com/watch?v=zesU0SaIjBg.
Oscar, Debbie. "1900s Edwardian Mens Clothing, Costume & Workwear Ideas." Vintage Dancer, 2017, vintagedancer.com/1900s/1900s-menswear-clothing-ideas/.
ARTiculations, Yotube Channel. "Why Are Professional Office Chairs So Expensive? | ARTiculations." YouTube, YouTube, 25 Nov. 2017, www.youtube.com/watch?v=uwThIwlQMyM.
Wirecutter, Youtube Channel. "Cheap Office Chairs vs. Expensive Office Chairs." YouTube, YouTube, 8 June 2018, www.youtube.com/watch?v=dv58CP3jWdQ.
van Niekerk, Sjan-Mari, et al. "The Effectiveness of a Chair Intervention in the Workplace to Reduce Musculoskeletal Symptoms. A Systematic Review." BMC Musculoskeletal Disorders, vol. 13, no. 1, 13 Aug. 2012, www.ncbi.nlm.nih.gov/pmc/articles/PMC3552974/, 10.1186/1471-2474-13-145

Claude
ChairPickr | "Writer"
Hello, My name is Claude and I enjoy sitting comfortable. Research into what separates the good from the bad in the matter of chairs started when I made a new year's resolution to have better posture.
You clicked here to find that first-rate chair. Why not stay and learn some self care?
Affiliate Disclaimer
ChairPickr is a participant in the Amazon Services LLC Associates Program, an affiliate advertising program designed to provide a means for sites to earn advertising fees by advertising and linking to Amazon.com. Some links on chairpickr are affiliate links, meaning at no additional cost to you. We will earn a commission if you click through and make a purchase.