Why are office chairs so uncomfortable?
3 Tweaks That Can Extend Your Swivel Office Chairs Life!
No, you didn't gain too much weight the office chair just lost its comfort. Wondering how your chair got this way?
How did I end up sitting in such an uncomfortable office chair?
You apparently gained little weight, or your chair just lost its comfort.
Below are actionable suggestions to transform any uncomfortable office chair into a piece of furniture that is a much more ergonomic and delightful to sit in.
If you got that uncomfortable office chair in vain, like choosing the color or aesthetics over dimensions and build quality – sitting pains might come more frequently, starting from your bottom to the ear.
What to do when my office chair is unbearable to sit in long periods of time?
Three Things to Do to Make an Uncomfortable Office Chair More Bearable
1) Adjust the Height Between Desk or Chair
Whether it be over extending your arms or cramping them together like a T-Rex, its bad ergonomics! If your chair is too low from the desired workstation.
Back pain may peek its ugly head as more tension gets put on it. This is from hip joints staying in flex to keep the knees above the hips.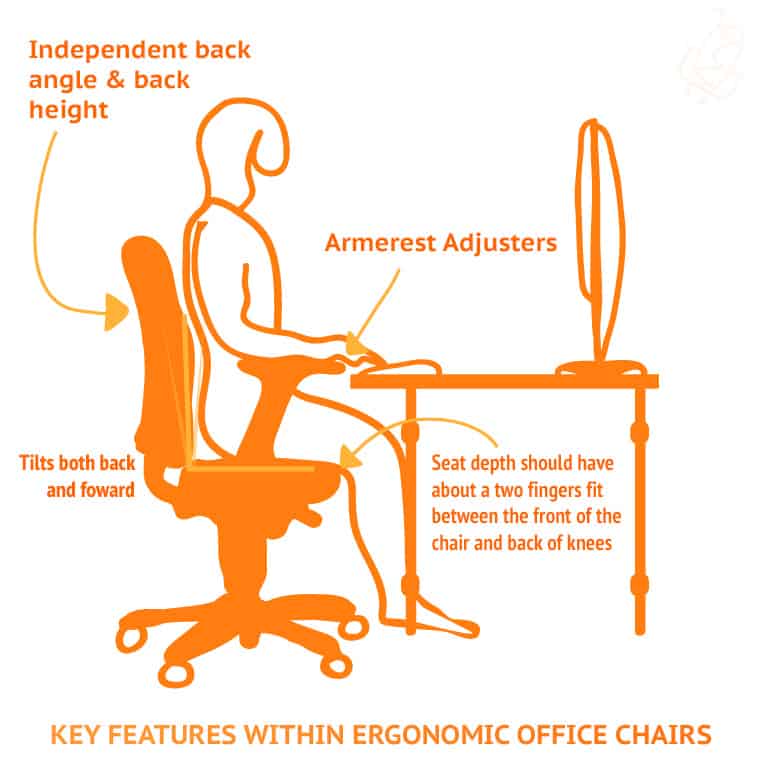 When your chair is too high, you might only touch the floor with your tippy-toes or your feet will hover off the floor. Sitting with your feet groundless and constantly dangling.
This leads to less than ideal circulation in the back of the thighs, which causes discomfort and even numbness.
2) Adding On Extra Lumbar Support Via External back pad
Before adding back-pad pillow support, check if you have adjustable lumbar feature. Budget office chairs might not have this feature all together.
If your lower back begins to ache from extended sitting, lack of proper lumbar support is the usual culprit.
For the DIY types, you can make your own lumbar support pad using household items like a tempurpedic pillow, bungee cords, and a pillowcase.
3) Don't Sit Through The Pain, Plop down a seat cushion
Whether you're in a car, at the sporting event, or sitting in an uncomfortable office chair. A good cushion should contour with your bum and disperse weight around for pain-free sitting and optimal posture.
If your hips and or tailbone hurt, look for a seat cushion with its back center cut out. As someone who has injured their tailbone, I prefer a seated doughnut because it causes less sweat on the bum and is more forgiving.
( Call Me Old-school ¯\_(ツ)_/¯  )
Table| Ideal Chair To Height Chart
Match Your Height With An Office Chair
This chart calculates the ideal height ratio of an office chair to its sitter.
Perhaps the claim of an uncomfortable office chair is false, and indeed very comfortable, just not for someone of your stature.
Maybe it's your height? With Ergonomics.. Size matters!
| How Tall Are You? (ft) | Ideal Chair Height (inches) | How Tall are You? (cm) | Ideal Chair Height (cm) |
| --- | --- | --- | --- |
| 4'11" | 15.9 in | 149 cm | 40.2 cm |
| 5'0″ | 16.2 in | 151.5 cm | 40.9 cm |
| 5'1″ | 16.4 in | 154 cm | 41.5 cm |
| 5'2″ | 16.7 in | 156.5 cm | 42.2 cm |
| 5'3″ | 17.0 in | 159 cm | 42.9 cm |
| 5'4″ | 17.2 in | 161.5 cm | 43.6 cm |
| 5'5″ | 17.5 in | 164 cm | 44.2 cm |
| 5'6″ | 17.8 in | 166.5 cm | 44.9 cm |
| 5'7″ | 18.0 in | 169 cm | 45.6 cm |
| 5'8″ | 18.3 in | 171.5 cm | 46.3 cm |
| 5'9″ | 18.6 in | 174 cm | 46.9 cm |
| 5'10" | 18.9 in | 176.5 cm | 47.6 cm |
| 5'11" | 19.1 in | 179 cm | 48.3 cm |
| 6'0″ | 19.4 in | 181.5 cm | 49 cm |
| 6'1″ | 19.7 in | 184 cm | 49.6 cm |
| 6'2″ | 19.9 in | 186.5 cm | 50.3 cm |
| 6'3″ | 20.2 in | 189 cm | 51 cm |
| 6'4″ | 20.5 in | 191.5 cm | 51.7 cm |
| 6'5″ | 20.7 in | 194 cm | 52.3 cm |
| 6'6″ | 21.0 in | 196.5 cm | 53 cm |
| 6'7″ | 21.3 in | 199 cm | 53.7 cm |
| 6'8″ | 21.6 in | 201.5 cm | 54.4 cm |
| 6'9″ | 21.8 in | 204 cm | 55 cm |
| 6'10" | 22.1 in | 206.5 cm | 55.7 cm |
| 6'11" | 22.4 in | 209 cm | 56.4 cm |
| 7'0″ | 22.6 in | 211.5 cm | 57.1 cm |
| 7'1″ | 22.9 in | 214 cm | 57.7 cm |
| 7'2″ | 23.2 in | 216.5 cm | 58.4 cm |
Should I Replace My Office Chair?
Is it that time again, the end of your seat's life-cycle, or just a tune-up.

When an office chair gets grayer in the leather, you may think, "why are office chairs so uncomfortable?" There are a few signs that it's close to the end.
 Wear and tear on the armrest and upholstery.

Something might flatten the seat cushion out, or sitting is just damn creaky!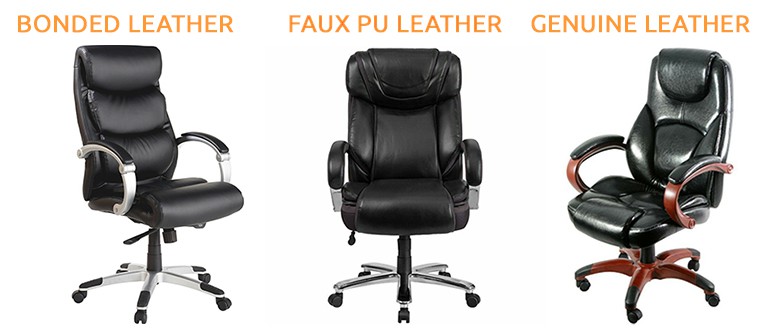 While seated, have you noticed you tend to quickly repositioning yourself?
After continued sitting, the feeling travels up your back and gets so intense it's hard to focus on whatever you are doing.
This is an undeniable sign that something has squished your seat pad down to its plywood base. (or it's sciatica)
How long do office chairs stay comfortable?
On average, Office chairs stay comfortable for around five years. Most have a life-span of 7-9 years, with warranties upwards of a decade long.
To get the most out of your new purchase, certain measurements to be taken. Calculating the dimensions of your calf, thighs, and elbows will make office chair picking process that much easier.
When should you replace your uncomfortable office chair is a topic covered throughly in previous post.
Related Questions
Helpful Info About Uncomfortable Office Chair & F.A.Q. Answered
Why Are Ergonomic Office Chairs More Expensive Than Other Chairs?
Office chairs have a wide range of prices, the majority under $100.
There are three main reasons ergonomic office chairs cost more.
The cost of research and development can be upwards of $35 million dollars, like the Steelcase Leap Chair.
These premium chairs use higher-quality materials
On average have better warranty coverage compared to standard office chairs.
We dedicated a whole post to answer why ergonomic office chairs cost so much if you want to more info?
What Makes An Ergonomic Chair The "Premium" Swivel Chair?
Basically, More Optimizations To Promote Healthy Posture!
Compared to standard office chairs, they equip ergonomically designed chairs with additional features to ease sedentary sitting. This offers better customization that makes it easier to get dialed in at just the right posture.
Important features that define a premium ergonomic chair.
Adjustable or Removable Lumbar Support

3D, 4D Armrest Opposed To 2D

Thick High Quality Memory Foam Seat Cushions

Tilt-Lock-Control

Multi-Surface Dual Wheel Casters
These features prevent our bodies from slumping forward (unhealthy posture) and eases tension, which builds up from long periods of sitting.
SOURCES
Asher CPT, Anne. "Understand Why Your Office Chair Is Causing You Back Pain." Verywell Health, 8 Dec. 2019, www.verywellhealth.com/office-chair-height-and-hip-joint-angle-296775.
MAYO, CLINIC. "How to Keep Your Desk Chair from Killing You." YouTube, 12 Feb. 2019, www.youtube.com/watch?v=hR7O5t3vRvw.

Claude
ChairPickr | "Writer"
Hello, My name is Claude and I enjoy sitting comfortable. Research into what separates the good from the bad in the matter of chairs started when I made a new year's resolution to have better posture.
You clicked here to find that first-rate chair. Why not stay and learn some self care?
Affiliate Disclaimer
ChairPickr is a participant in the Amazon Services LLC Associates Program, an affiliate advertising program designed to provide a means for sites to earn advertising fees by advertising and linking to Amazon.com. Some links on chairpickr are affiliate links, meaning at no additional cost to you. We will earn a commission if you click through and make a purchase.