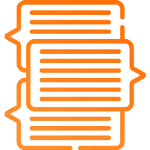 chair-able Stuff
Tips, Guides, Deep-Seated Questions Answered, Research, & Chair Reviews!
All
Alternatives To Chairs
Desk
Ergonomic Chairs
Gaming Chairs
Guides
Outdoor Chairs
Resources
Tips

Claude
ChairPickr | "Writer"
Hello, My name is Claude and I enjoy sitting comfortable. Research into what separates the good from the bad in the matter of chairs started when I made a new year's resolution to have better posture.
You clicked here to find that first-rate chair. Why not stay and learn some self care?
Affiliate Disclaimer
ChairPickr is a participant in the Amazon Services LLC Associates Program, an affiliate advertising program designed to provide a means for sites to earn advertising fees by advertising and linking to Amazon.com. Some links on chairpickr are affiliate links, meaning at no additional cost to you. We will earn a commission if you click through and make a purchase.