Office Guest Chairs for Waiting Rooms Help Increase Business
You clicked here for a reason; That are you need to fill out your waiting room with guest chairs while complimenting the office aesthetic without ruining the fungisai.
Why Guest Chairs for Waiting Room Are Good Business?
First impressions make all the difference, and especially in business.
Choosing furniture to compliment your office, waiting room, or any workspace displays your attention to detail and shows that the person sitting in it (Customer, Client, or Patient) is in expert hands.
What makes a waiting room chair Different From Other Chairs?
Waiting room chairs are available in a wide range of variants.
They can have comfortable pads or cold and painful to sit with. Manufacturers create these chairs in all shapes and sizes to accommodate any workspace.
As daunting of a challenge as it is to find the perfect waiting room chair. It's worth researching into because a bad waiting room chair starts a negative experience, can hurt the sitter, and even the business.
If you're looking for a truly unique chair? We found the Internet's 25 most exotic chair designs and the first entry is not a bathroom tub turned seat.
What makes a Good waiting room chair for a medical office?
The search for the perfect waiting room chair all depends on mostly one thing… personal workplace requirements.
The prerequisites for quality waiting room furniture differ from other types of workplaces. They need to be professional, comfortably, and easily sterilized. This limits the upholstery choice and overall finish of the chair.
The ideal waiting room chair requires additional cost. To get the most out of your waiting room, create a list of must have features and start your research from there.
Classic Five Seat Design VS Single Seat Waiting room Chair?
These two types of seating solve the same problem. Both have their pros and cons.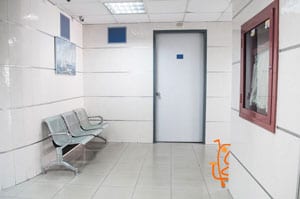 The Classic Five-Seat guest design keeps sitters closer together and usually equipped with no arm-rest. Since they have to support multiple occupants, they usually steel framed with plastic chairs.
Individual chairs are easier to rearrange and have a wider variety of designs. They are best for less frequently used spaces and are more expensive with scale.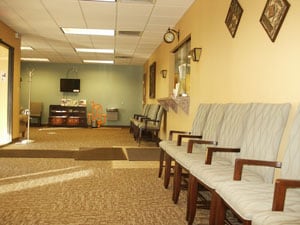 If you're working in a smaller space or want the furniture to blend well into the surrounding environment. Individual guest chairs are easier to customize.
what to know before buying a guest chair for a waiting room
Questions to ask when choosing a chair for your guest, customers & clients.
Accidents Happen, That's Why Stain Resistance Is A MUST
When its not your chair, they just don't care.
Patterns hide blemishes better than plain color upholstery. Earth tones are also better at hiding dirt compared to exotic bright flashy stuff.
Save Your Chair & Office Space With Wall-Saver Design
Lets face it, people are excited to be sitting in your waiting room.
Curved seat pad will ensure no other parts of the chair will touch a wall when a sitter is leaning or pushing back on the chair.
How Long Will It Take To Assemble
Frustration free chair constructions is not always a given.
Most guest chairs are shipped with assemblage required. They are usually easy, but some overs-seas manufactures manuals can have translations issues.
How Will The Color Last Over Time
Trying to be fashionable is expensive when bulk purchasing of chairs.
They may be used for sitting, but chair fashion is always moving and switching from modern to traditional to steam-punk to etc – Choose usability over uniqueness when picking guest office chairs.
Easy To Clean (Steroidal

Seating)
This is a MUST for medical offices and labratories alike.
The importance of antimicrobial seating components ensures that the chair wont feel gross even after multiple sitters throughout the day will. High traffic waiting rooms choose these seats because they're easy to clean and more durable on average.
Complimenting Upholstery To Workspace Environment
First impressions matter and a professional office will ensure trust.
If you read chairpickr's about my page, you'll discover that I'm a chair mechanic. One tip is picking a neutral color so it can match in different scenarios.

Since I'm not an interior designer, I'll point you to my go to aesthetics expert.
It Will Be Frequently Sat In – Double-Rub Rating System
The upholstery you choose should be durable enough for daily use…from multiple butts.
You can find this information when visiting a showroom as a code on fabric swatch, while online vendors have it in the features information.
what are the most luxurious waiting room chair for upscale office space
| Rating | # of Rubs | Best For |
| --- | --- | --- |
| Delicate Duty | 3.000 - Less | Home Offices |
| Light Duty | 3,000 - 9,000 | Small Business Waiting Room |
| Medium Duty | 9,000 -15,000 | Average Offices |
| Heavy Duty | 15,000 - 30,000 | Hotel Rooms or Dining Areas |
| Extra Heavy Duty | 30,000 - More | High Traffic Public Places Like Airports |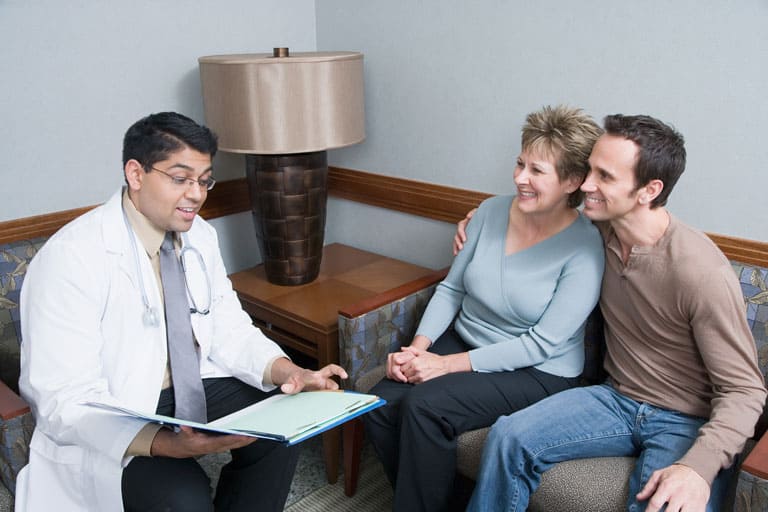 OUR TOP PICK FOR BEST WAITING ROOM CHAIRS FOR MEDICAL OFFICE
OFM Core 407-VAM Guest Chair
This core feature of this chair is keeping it sterile and long lasting. The padded armrest and thick seat cushions are designed for sitters across the size spectrum.
The simple design of the 407 from OFM Core Collection is spacious and easy to clean, making it the ideal medical office waiting room chair.
The rubber armrest padding and anti-bacterial vinyl upholstery make it easy to sterilize in between doctor's visits. This chair is suitable for all sizes, but caters to large and tall people. The seat cushion is 4.75″ inches thick and can support up to a 400 lbs. sitter.
The qualities of a good medical office guest chair are all in the OFM Core 407. Easy to clean, durable, and easy to match with almost any workspace environment.
Easy to Assemble.

The 4.75″ Inch Seat Pad.

Made With Durable 15-gauge Oval Tube Frame.
Some sitters found that the seat cushion caters towards big and tall folk.

Bottom seat pads wear off.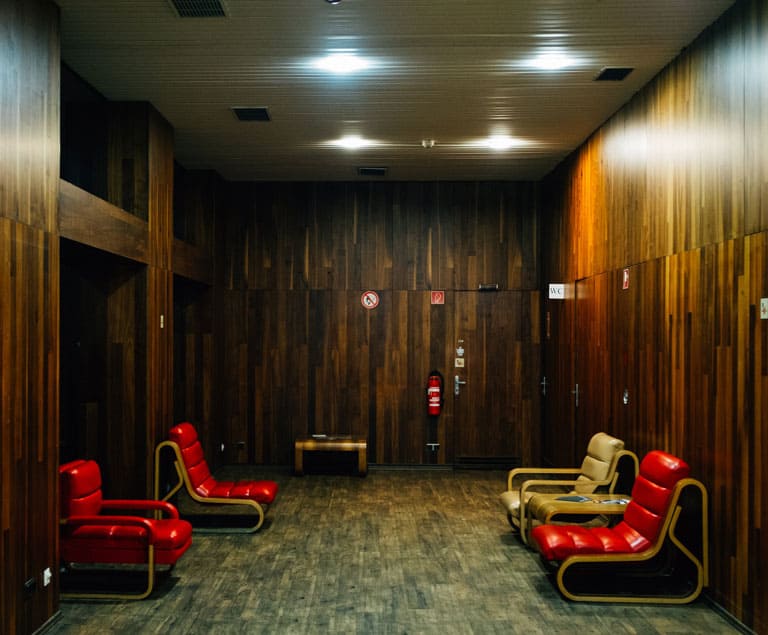 OUR PICK FOR LOBBY GUEST CHAIR
Lorell Guest Chair Series (LLR68551)
They made the sturdy yet cozy chair from premium wood tinted with an espresso color coating. This thick seat cushion makes long term sitting (waiting) comfortable.
You might find this piece of furniture in a waiting room lobby or behind a secretary's desk. The Lorell Guest chair is a part of a series that offers plenty of customization.
In terms of wood: Mahogany, medium, cherry, walnut, black, and maple. There are also over a 100 types of 'healthcare grade' upholstery options to best suit your workspace.
The cushion material for this chair differs from traditional chairs in that it can stand the test of time. Take on multiple different sitters day in and day out. This is because the chair's upholstery is tighter wound together and is of higher quality.
A solidly constructed chair that looks good and is comfortable to sit in. Quiet in aesthetic but will hide a ugly stain. The Lorell Guest Chair will last for years.
The Back Seat Pad Has Built-in lumbar support.

Made With Durable Materials
Lorell shipped some chairs out with poor quality protective wood finish.

Lorell shipped some more chairs out, with parts missing.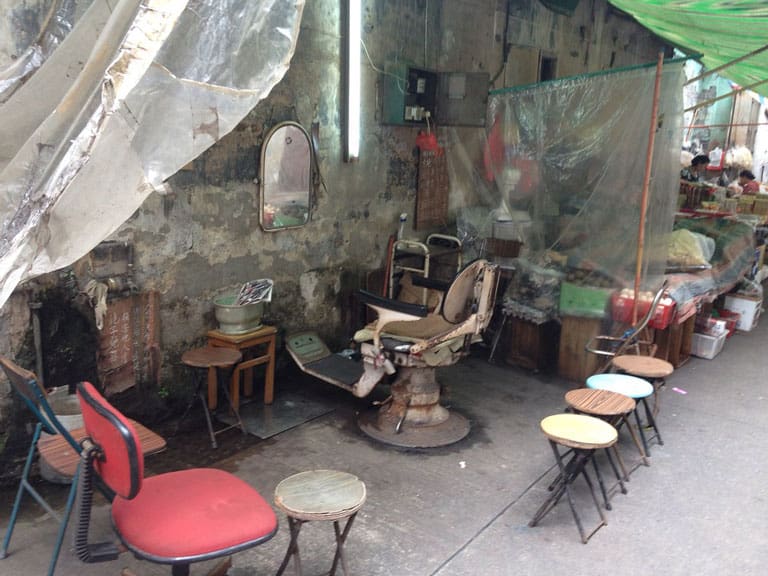 OUR PICK FOR BARBER SHOP CHAIR
BOSS Office Leather Sled Base Chair
The leather sled base design makes it easy to clean in after an evening of hosting game night. This contour back seat seating offers lumbar support.
Barbershops and beauty salons cater to many people and, because of that, you will find a wider variety of guest chairs compared to other waiting room settings.
Similar to medical offices, barber shops need furniture easy to clean because of the amount of frequent sitters. That in combination with everyone's freshly cut hair scraps makes fabric upholstery, guest chairs and no go!
Leather upholstery is an obvious decision, but on that is not its armrest. These will divide sitters between each other, but can look aesthetically displeasing.
Easily Moves Over Hard Surfaces (Wood Floor).

Thick Contoured Cushions.

Durable Tubular Steel Frame.
Some found that the Sled Base Chairs are hard to put together.

Screws do not fit flush the screw holes of the chair.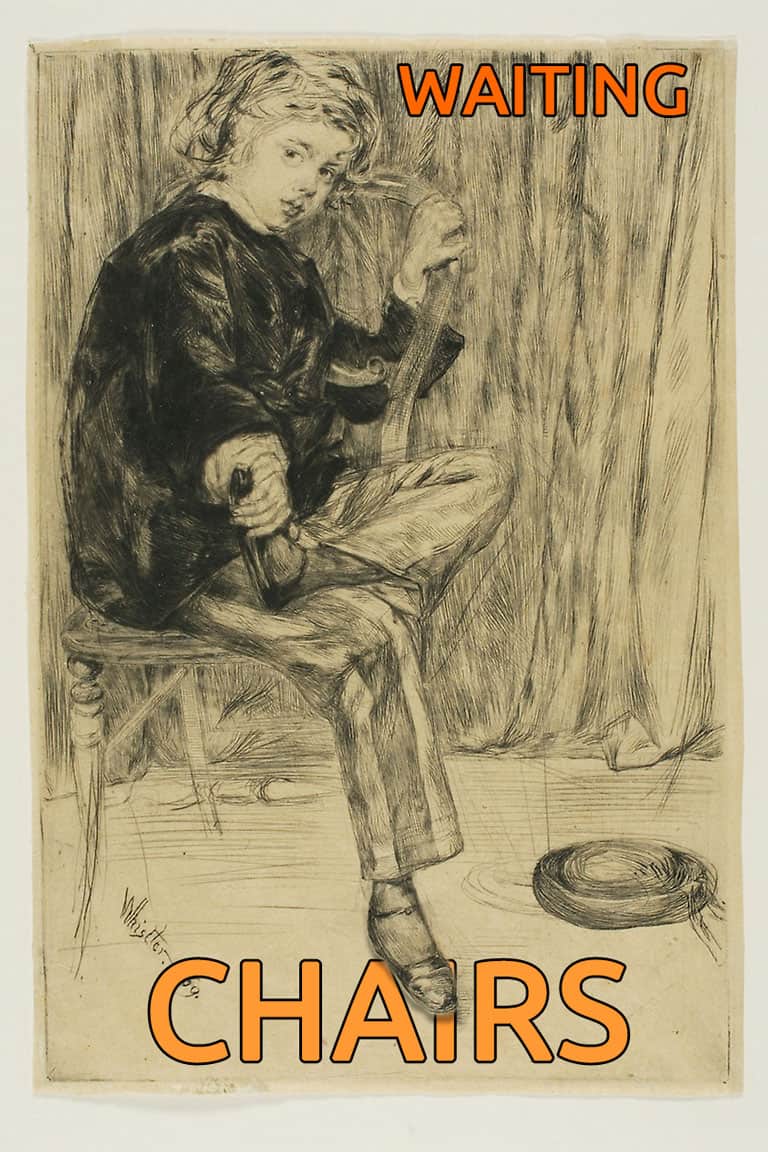 Related Questions
Helpful Info About Waiting Room Chairs & Some F.A.Q. Answered
What Exactly Does Double-Rub Count Mean?
This rating helps in the rate of durability of office furniture.
In the United States, at least the most popular rating system, the Wyzenbeek Method. This rating system involves materials rubbing over chair upholstery repeatedly using a mechanized robot arm. The back-and-forth motion that makes for artificial wear and tear is how the double rub name comes about.
What is the Ideal Double Rub Ratings for Commercial Use?
If you want your chair to last the longest, you should look for.
For most office spaces, the best double rub rating to look for is heavy duty. This rating ensures up to 15,000 double rubs. To put this in perspective, it takes around a year for a chair to rack up 3,000 double rubs. This means the average chair will last around 5 years of daily use.
What is better for an office space setting, natural fabrics or synthetic?
Natural Fabrics V.S. Synthetics Upholstery? Depending on the manufacturer, both types offer exceptional quality. The deciding factor is actually just choice and the surrounding environment, in terms of aesthetics.
SOURCES
Furniture, National Business. "How to Create a Welcoming Waiting Room | NBF 30 Second Office Tip." YouTube, 25 Aug. 2017, www.youtube.com/ watch?v=_bKwvHJKdfs.
"Design Services – Free Design Consultations | La-Z-Boy." Www.La-z-Boy.Com, www.la-z-boy.com/ content/design-services.

Claude
ChairPickr | "Writer"
Hello, My name is Claude and I enjoy sitting comfortable. Research into what separates the good from the bad in the matter of chairs started when I made a new year's resolution to have better posture.
You clicked here to find that first-rate chair. Why not stay and learn some self care?
Affiliate Disclaimer
ChairPickr is a participant in the Amazon Services LLC Associates Program, an affiliate advertising program designed to provide a means for sites to earn advertising fees by advertising and linking to Amazon.com. Some links on chairpickr are affiliate links, meaning at no additional cost to you. We will earn a commission if you click through and make a purchase.